Largely fine and dry overnight with just a few showers at times. Temperatures will tumble away so frost is likely!
Read the full story ›
A team from the Brecon Beacons National Park is airlifting nearly a thousand tonnes of stone and heather for major landscape repairs.
Read the full story ›
Advertisement
Cardiff City owner Vincent Tan has given his full support to under-fire Manager Russell Slade
Read the full story ›
Police are appealing for information after a caravan was dumped at a Welsh beauty spot.
What an eyesore! dumped outside Corwen and the disposal costs picked up by all of us. If you have any info call 101 https://t.co/EhV6TSHJIf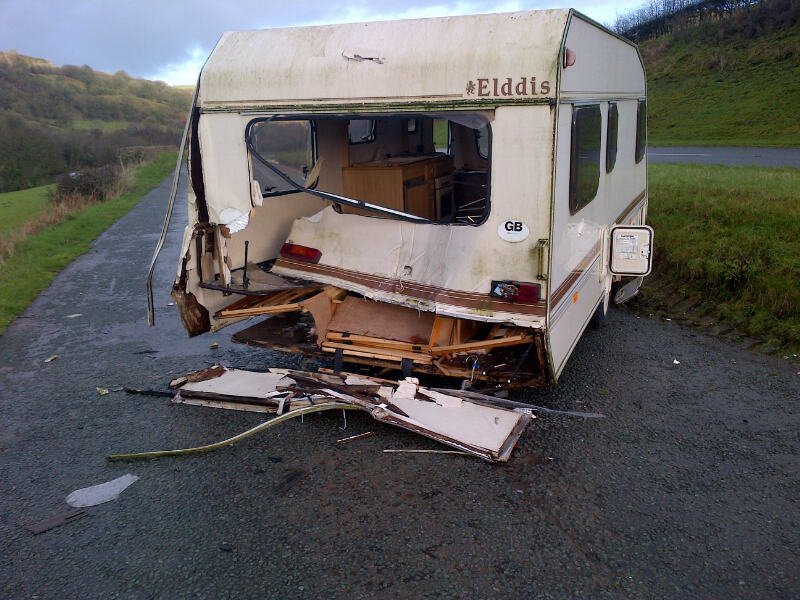 The wrecked home was found on a road outside the town of Corwen in the picturesque Dee Valley in Denbighshire.
Sgt Rob Taylor, North Wales Police's rural crime officer asks anyone with information to call 101.
Plaid Cymru holds a meeting for staff to air their concerns about failed pre-election talks with the Liberal Democrat and Greens
Read the full story ›
The Severn bridges could be under government ownership as early as 2017 says a Welsh MP resulting in cuts in toll charges.
Read the full story ›
Advertisement
Cardiff City chairman Vincent Tan has told ITV Cymru Wales he'll write-off the club's debts over the next five years by turning most of his debt into shares.
Cardiff City will be debt free by 2021 after billionaire owner Vincent Tan confirmed he will turn over £100m worth of money owed to him into shares or write-offs.
Tan, who announced the move to supporters during a visit to the capital this week, has written off £10m already over the past two months but confirmed he will imminently turn a further £68m of debt into equity to help ease the club's financial issues.
The remaining £40m of debt will be turned into equity over the next five years at a rate of £8m a year.
It's understood the move will almost certainly help Cardiff out of the transfer embargo imposed on them by the Football League for breaching Financial Fairplay rules, in part due to the loss of income due to their relegation from the Premier League in 2014.
'We're going to convert 68 million of the debt owing to me to equity' Tan told ITV News.
'That will leave about over 40 million. And that 40 million is necessary to leave there just to deal with down the road to help the Financial Fair Play rules.
"So, at least this goes to show that what we said we would do one day we do."
Gwent Police is appealing for information to trace a man with a "dangerous dog out of control in a public place".
Officers are asking the public to find 40-year-old Gareth Harley from the Pontllanfraith area.
The force says it also wants to speak to Mr Harley in connection with assault, criminal damage and theft .
Anyone with have information is asked to call 101.
Aled Owen Matthews was jailed for possessing over 4,000 indecent images of children.
Read the full story ›
University professor was found dead in rubber body suit in woodland in a case of "sexual gratification that went wrong", an inquest hears.
Read the full story ›
Load more updates