She was meant to be back in work tomorrow, and we were all expecting her to be back. I am speaking to the residents and the staff and they're all in shock.

She had a joke for everyone, she had a smile for everyone, she had time for everyone. It is a great loss to us. It's not a work colleague we have lost, it's a family member.
– Shawkat Khan, Care home manager
Prayers will be said in her memory this afternoon.
It is bad news this week I'm afraid if you suffer from hay fever. Grass pollen likely to get right up your nose, with levels remaining very high!
Advertisement
It might not be blazing sunshine where you are at the moment, but temperatures are already on the rise - peaking Wednesday!
Read the full story ›
Security patrols have been increased in the Tunisian resort ahead of Home Secretary Theresa May's visit today.
Good Morning Britain's Chief Correspondent Richard Gaisford tweeted pictures of security personnel on quad bikes patrolling the coast where Friday's attack took place.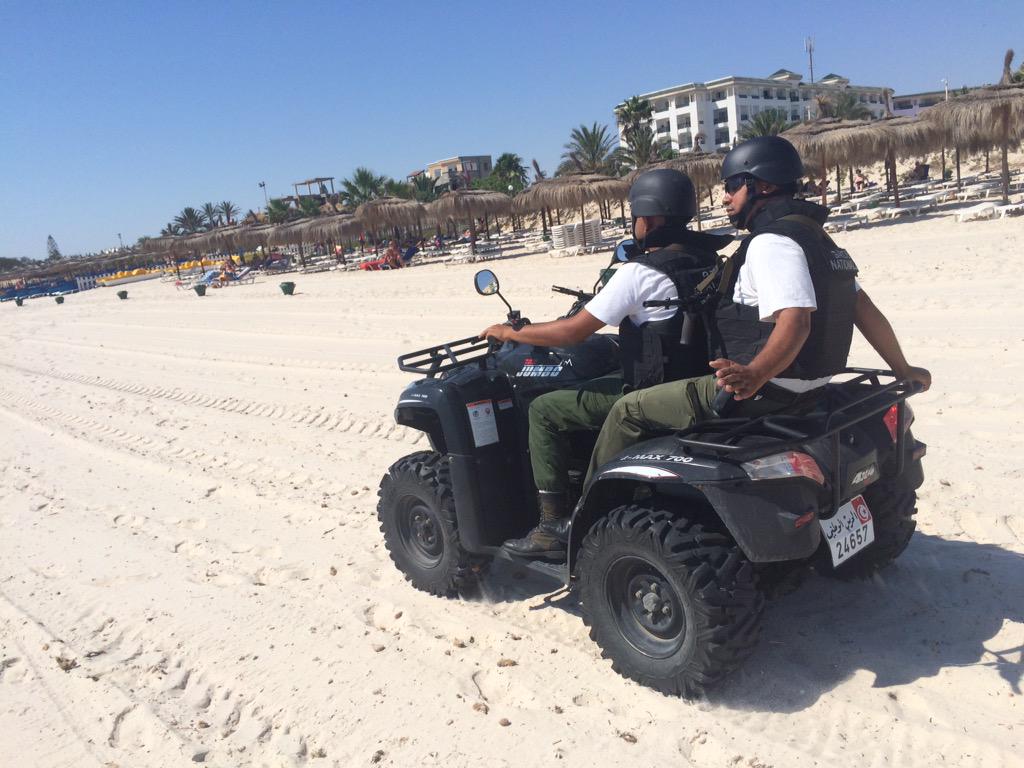 An exclusive poll for ITV Cymru Wales shows nearly half of us expect the standard of care in the Welsh NHS to get worse.
Read the full story ›
A new scheme is being launched to help people get back to work if they have been on sickness leave for more than four weeks.
Read the full story ›
Advertisement
£10m is to be invested to improve NHS services for major health conditions like cancer, diabetes, heart disease and stroke.
The Welsh Government says it will also improve liver, critical care, neurological, respiratory, end-of-life care and mental health services across Wales.
£1m will be invested in the cancer delivery plan to support projects to improve outcomes for people with lung cancer.
£1m for diabetes will go towards improving self management of the condition.
The respiratory implementation group, which supports the respiratory delivery plan, will be investing £1m to reduce variation in prescribing.
£1m for end-of-life care will be focused on hospices at home.
£1.2m of the £2m for neurological and stroke care will be invested in neuro-rehabilitation services.
£1m allocated to the mental health delivery plan will form part of a £3m package to improve access to evidence based psychological therapies and talking treatments for adults, children and young people
While we have seen good progress to date and while our NHS already continues to deliver excellent healthcare, I want the health service to use this funding to maintain focus on these key plans and deliver even more improvements in patient care and outcomes.
– Vaughan Gething AM, Deputy Health Minister
The family of a woman from Blackwood killed in the terror attacks in Tunisia last week have paid tribute to a caring person, who was always willing to help others.
Although formal identification has yet to take place, it's believed 51-year-old Trudy Joneswas among the 38 people who died following the attack by gunman Seifeddine Rezgui on Friday.
Ms Jones family have released the following through their family liaison officer:
"Our mother of all people didn't deserve this, such a caring person who put everyone else before herself. Always willing to help others, she loved everyone around her including all of the people she cared for at work. She'll be missed by so many people. She was the rock of our family and kept us all going. None of us have a clue how we're going to cope without her. We are all devastated and would appreciate if everyone can respect our privacy. Please leave us grieve our beautiful mother".
– Trudy Jones' family
Elsewhere Matthew James, a 30-year-old man from Trehafod, has returned home and is recovering in hospital after being shot three times whilst trying to protect his girlfriend from the gunman.
Today will be a fine and warm day with plenty of sunshine, though this may be a little hazy at times.
Read the full story ›
Staying dry this evening and overnight with variable amounts of cloud allowing for some clear spells.
Read the full story ›
Load more updates