The Chief executive of Wales based food company Iceland is among 100 business leaders backing Conservative's economic policies.
Read the full story ›
The RNLI is urging the public to use lifeguarded beaches over the Easter holidays. Crews rescued 108 people and saved 13 lives last year.
Read the full story ›
Advertisement
Police Sergeant Louise Lucas died and her young daughter was taken to hospital following the collision on a "confusing" city centre road.
Read the full story ›
South Wales Police is continuing its investigation into a collision where a police officer was killed.
Off-duty officer Sergeant Louise Lucas died after being hit by a bus on a stretch of road through Swansea City Centre yesterday.
Her 8-year-old daughter sustained minor injuries and was taken to hospital.
South Wales Police have paid tribute to Sergeant Louise Lucas, describing the incident as "devastating".
The force confirmed it was continuing to investigate the cause of the incident and is appealing for witnesses.
"We mourn the loss of Sgt Louise Lucas. A great police officer; respected and dedicated to her role.. 1/2. http://t.co/SyYCXDqMWq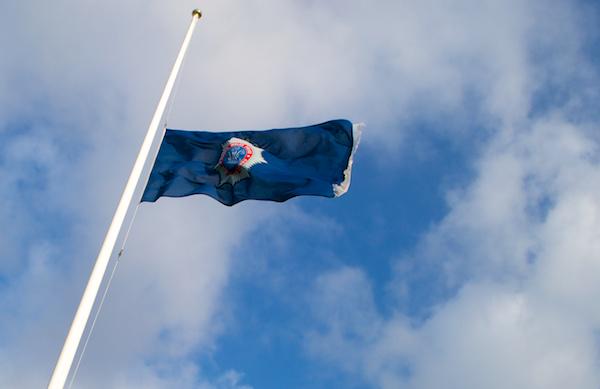 Our thoughts are with the friends, family and @swpolice colleagues of Sergeant Louise Lucas at this sad time. Rest in peace PS 517.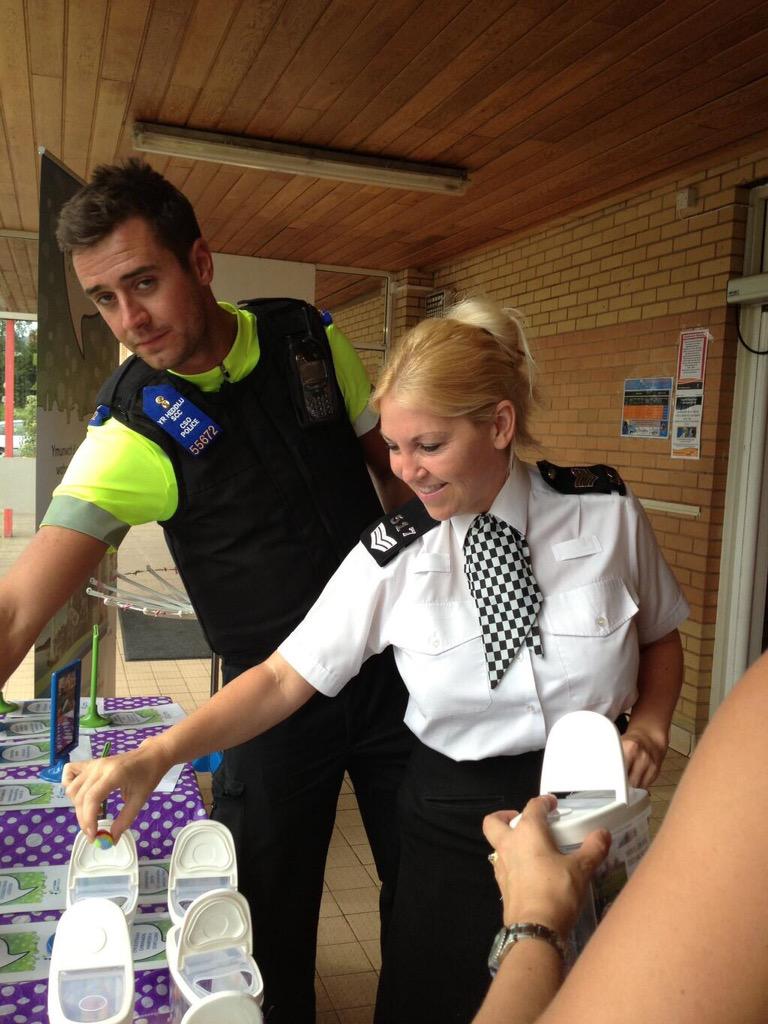 Devastated to hear about the death of Sergeant Louise Lucas - a great loss to her family, @swpolice, the community of Llanishen and Cardiff.
A spokesperson for First Cymru said the company was working closely with police to establish what happened.
We can confirm that one of our vehicles, which was operating on Service X11 towards Llanelli, was involved in an incident on Tuesday morning, whereby a female pedestrian was in collision with a bus on the Kingsway in Swansea.

Paramedics were called to the scene and the pedestrian was taken to hospital by ambulance. A young girl – thought to be the lady's daughter - was also taken to hospital to be checked over.

We are devastated to hear that the female pedestrian, named locally as Police Sergeant Louise Lucas, later passed away.

The exact cause of the incident is not yet known, but this will be fully investigated. Our team is cooperating fully with the police investigation into what happened.

Our thoughts at this difficult time remain with the family and friends of Ms Lucas and the child involved in the incident.
– First Cymru spokesperson
Wales have moved to second in the table in their Euro 2016 qualifying group after Belgium beat Israel one nil.
Belgium survived a red card to captain Vincent Kompany as Marouane Fellaini's early goal was enough to beat Israel in Jerusalem.
Fellaini finished well after Kompany's initial shot had been saved, with the Manchester City skipper sent off after the hour mark as he picked up a second yellow card for fouling Eran Zahavi.
That dismissal was a boost for Belgium's Group B rivals Wales, with Kompany now suspended for the game in Cardiff in June.
Last night's win took Belgium above Wales on goal difference and into top spot in the pool, though, with Fellaini scoring his third goal of the week to seal three points.
Wales were victorious over Israel on Saturday and play Belgium in the summer.
Any early brightness will be short lived as cloud becomes widespread and outbreaks of rain heavy during the afternoon. Lighter winds.
Read the full story ›
Advertisement
Pet owners are being advised about the dangers of chocolate this Easter as vets warn it is poisonous to dogs.
Read the full story ›
A scheme which encourages tourists to book directly with businesses in order to avoid commission charges aims to boost tourism in Wales
Read the full story ›
The 41-year-old woman who died after being hit by a bus in Swansea has been named as Louise Lucas, an officer who served with South Wales Police.
Louise most recently served in the Llanishen area of Cardiff where it's said she served with 'pride and enthusiasm'.
Chair of the South Wales Police Federation Steve Trigg led tributes to her tonight saying she was a 'force of nature that brightened any room'.
Mourning the loss of Sergeant Louise Lucas. Thanks for all your messages of support. Our thoughts this evening are with her family #RIP
"Her tragic passing at such a young age will leave a huge gap within South Wales Police, her friends who loved her, but most importantly for her family, who have lost a devoted mother and wife.

Words at this painful time can provide little consolation, but as part of her police family, we share the sense of grief and loss at her passing and hope to help her children, husband, family and friends come to terms with their loss."
– Steve Trigg, Chair, SWP Federation
Police are looking to trace a man after a large amount of cash was stolen in a daylight bank robbery in Cardiff.
It happened at Lloyds Bank on Cowbridge Road East in Cardiff at 12.30pm this afternoon where police say a "large quantity of cash" was taken.
Officers are now trying to trace the suspect who was captured on the bank's CCTV.
The man is described as male, white, 50-60 years of age, wearing glasses, 5'9" to 6 foot in height, with black hair that was greying, wearing black clothing.
"Enquiries are continuing to identify the culprit. The CCTV is clear and I am confident that members of the public will know his identity.

"While incidents of this nature are rare in South Wales, when they do occur we will investigate them thoroughly to trace whoever is responsible."
– Detective Sergeant Andy Miles from Fairwater CID
The public are asked to contact South Wales Police on 101 or anonymously via Crimestoppers on 0800 555111.
Load more updates