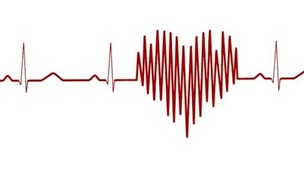 Find out what heart disease is, and how you can reduce the risk of getting it.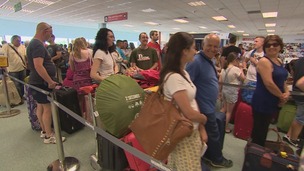 Roads, railways and airports are facing one of their biggest days of the year with the traditional start of the summer holiday season.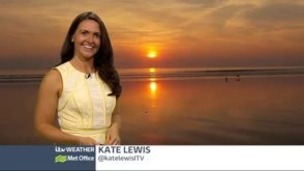 Warm and sunny throughout the country today. Maximum temperatures 27 °C. Another warm & largely clear night, cooler along the coast tomorrow
Live updates
Despite the grass pollen season finishing at the end of July, levels are likely to remain as moderate over the next few days due to the warm, dry sunny weather.
Today will be another fine and mainly dry day across the country.
There will be long sunny periods, however there is a small risk of an isolated shower in the south later.
Feeling very warm or locally hot once again.
Maximum temperature 28 °C, 82 in Fahrenheit.
Any fair weather cloud will soon clear to leave a fine evening with plenty of late, warm sunshine.
It will remain dry overnight, with mostly clear skies.
Another uncomfortable night for sleeping with minimum temperature 14 °C.
Advertisement
Another largely dry and very warm, or even hot day throughout the country.
There is expected to be variable amounts of fair weather cloud but plenty of sunny spells too.
There is a small risk of showers across Pembrokeshire during the afternoon but they are expected to be light and well scattered.
Maximum temperature 27 °C.
Showers spreading westwards during this evening will eventually die out to leave a largely dry night with clear skies in many places.
It will feel quite muggy and humid once again, with minimum temperatures between 15 and 18 degrees Celsius.
Tomorrow is expected to be a largely dry, fine and bright day with variable amounts of fair weather cloud but also plenty of sunshine.
There is a small risk of light, scattered showers through Pembrokeshire during the afternoon.
Tomorrow's temperatures are likely to be similar to today, reaching a maximum of 27 degrees Celsius.
Wales' athletes prepare for Commonwealth Games
National
Prince Charles and Camilla, Duchess of Cornwall, have been meeting and greeting athletes ahead of tonight's Commonwealth Games opening ceremony in Glasgow, due to start at 8pm.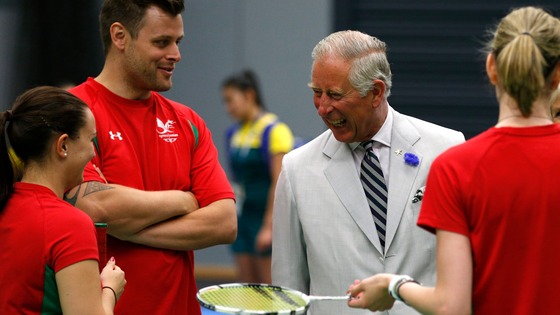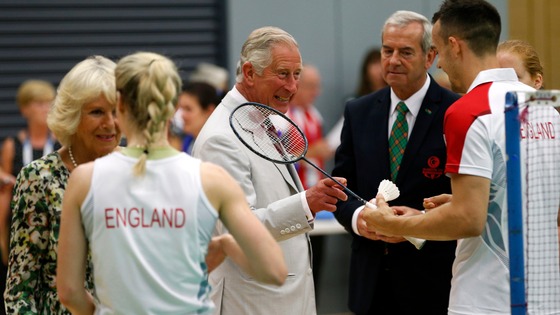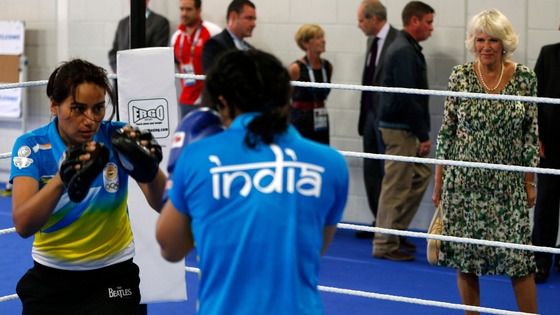 The Queen, as head of the Commonwealth, is to formally open the Games in Glasgow. Organisers have said the spectacle is to be the most prestigious live event in Scotland.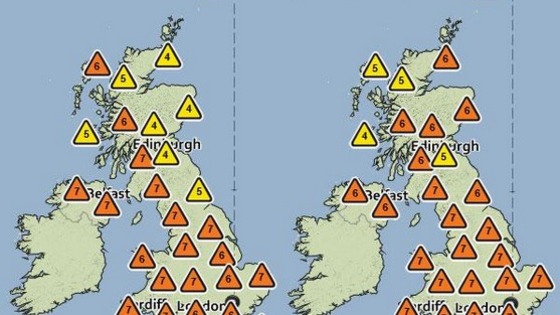 UV levels are HIGH and VERY HIGH today and tomorrow.
Advice on how to stay safe in the sun: http://t.co/Uz1Dc8V1zz http://t.co/g1kMle2V5M
The solar index does not exceed 8 in the UK (8 is rare; 7 may occur on exceptional days, mostly in the two weeks around the summer solstice). Indices of 9 and 10 are common in the Mediterranean area.
Advertisement
Wales' athletes prepare for Commonwealth Games
Wales has suffered a further injury blow ahead of the Commonwealth Games with Eloise Laity withdrawing from the women's hockey squad.
The 20-year-old University of Bath student has been replaced by Sophie Clayton, who represented her country at the Investec London Cup earlier this month.
A bright and sunny day is expected with temperatures reaching highs of 26 degrees Celsius, 79 in Fahrenheit.
Variable amounts of cloud will develop through the course of the afternoon with a risk of some heavy, thundery showers during the evening.
There will be plenty of late evening sunshine and it will continue to feel warm through the course of the night.
Temperatures dropping to between 15 and 17 deg C.
A sunny and bright start expected throughout the country tomorrow.
During the course of the afternoon cloud will develop and by the evening there is a risk of a few isolated, heavy and thundery showers especially in the south.
Despite this, another warm day is expected especially along coastal areas.
Maximum temperature 26 °C, 79 in Fahrenheit.
Thursday is likely to be a day of sunny spells with isolated heavy showers during the afternoon.
Wales' athletes prepare for Commonwealth Games
Olympic silver medallist Fred Evans has been forced out of the Commonwealth Games after having his accreditation refused.
The Welsh welterweight did not travel with his team-mates to Glasgow on Tuesday after being informed he had been denied the chance to compete based on checks completed by the Home Office and Commonwealth Games officials.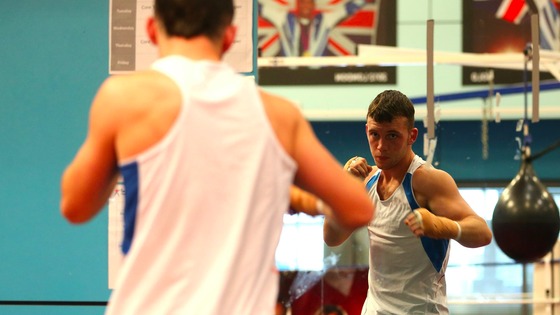 In April Evans admitted his part in a nightclub assault in Birmingham, for which he was ordered to pay a total of £1,085 in fines and costs but it was not immediately clear if this was the reason for the accreditation refusal.
We have engaged in rigorous and thorough communications with all relevant bodies over the last few weeks, including putting forward two mitigation plans, unfortunately all of which have been unsuccessful.

The key Welsh and British sporting agencies have been supportive in our attempts to get Fred to the Games and we are bitterly disappointed at the outcome.

Fred is a world class boxer and has handled this difficult situation in a very disciplined manner, continuing to work hard in the hope of a satisfactory resolution.

We thank him for his professionalism and wish him all the best for his future ambitions.
– Brian Davies, Team Wales Chef de Mission
Load more updates
Back to top