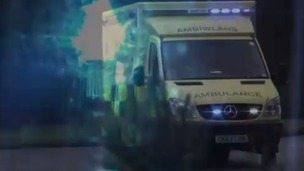 Figures out today also showed that the Ambulance Service yet again failed to meet its response times.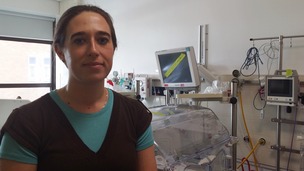 A Swansea doctor who took leave to treat Ebola patients in Africa, is back on the wards after three weeks in isolation.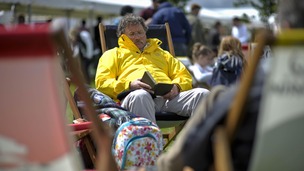 Visit Wales reveals the most visited free and paid for attractions throughout Wales
Live updates
Looms bands for sale in Wales are being tested to see if they contain harmful levels of toxic chemicals.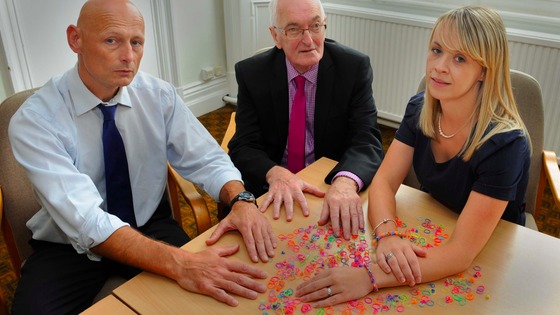 Carmarthenshire's Trading Standards says it's awaiting test results and warning parents to be careful when purchasing the bright coloured elastic bands that are popular with children all over the world.
Thousands of children have become hooked on the loom band craze, making bracelets, necklaces and trinkets either using their fingers or a plastic loom to twist and link them together.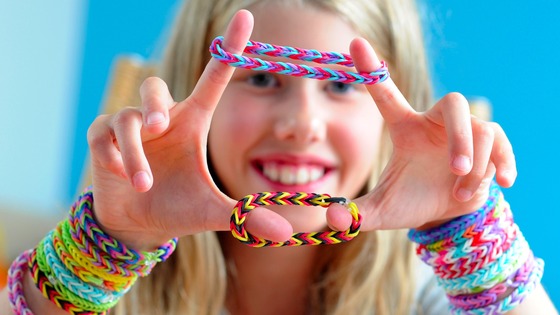 Trading Standards says it has found a number of bands, particularly of cheap or low quality, that have been bought locally and do not comply with the Toy Safety Regulations 2011 in terms of labelling and warnings.
A number have been sent for chemical analysis, with particular concern that they may contain toxic levels of phthalates – a substance which is used to make plastic safer and pliable, but is strictly controlled as they can migrate from plastic into the body if it comes into contact with saliva or sweat.
We do not want to spoil anybody's fun, especially since this craze is encouraging wonderful creativity, but we also don't want to see anyone come to any harm.

We are advising people to only buy loom bands from reputable sellers, and to look for a UK distributor's address on the packaging as well as a CE mark.

For obvious reasons we're also advising parents to ensure that children do not put these loom bands in their mouths
– Cllr Jim Jones, Carmarthenshire County Council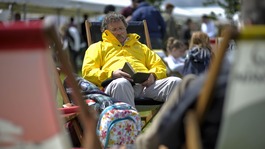 Visit Wales reveals the most visited free and paid for attractions throughout Wales
Read the full story
Advertisement
Great British Baker nears his 100,000th scone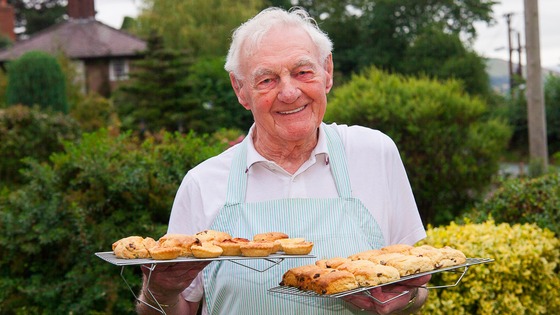 A 94-year-old baker from Denbighshire is nearing an impressive culinary milestone - 100,000 scones.
Retired policeman Peter Wright is Llanbedr DC's answer to Mr Paul Hollywood, and has been baking cakes for charity for years.
Peter estimates he bakes over 3,000 scones a year, and now he's decided to enter his next batch into his local Village Show.
Usually, Peter's scones and cakes have been made for charity, helping to raise money for Cancer Research, the British Heart Foundation, and other local and national causes. But when he's not baking for charity, he spends time delivering cakes and scones to his neighbours and family, including his 10 grandchildren.
Peter's scones are famous around here and whenever someone is holding a coffee morning they beat a path to his door.

He must have helped raise thousands for various charities and it's great to see him putting his cakes in for competition in the show at the Village Hall -you can bet there won't be any soggy bottoms on display from him.
– Chairman Huw Williams, Denbighshire County Councillor for Llanbedr

Peter's passion for baking goes back to his childhood in Lancaster, where his Aunt was a keen baker, but it wasn't until he retired at 65 that he really got stuck in.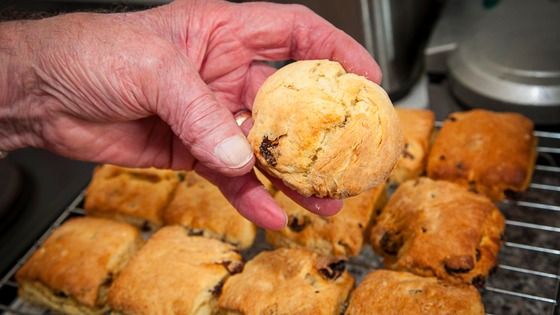 If anyone is having a coffee morning or other event they seem to come along and ask me and I will usually do two dozen each of scones, filled butterfly cakes, plain butterfly cakes, almond tarts and ten apple pies.

I start baking at about half past six in the morning and I'm still at it at nine at night but I enjoy it and it can help then raise £50 just from cakes and tarts.
– Peter Wright

Peter will show off his scones at this year's Village Show at Llanbedr, near Ruthin on Bank Holiday Monday.
Charity urges Welsh drivers to take regular eye tests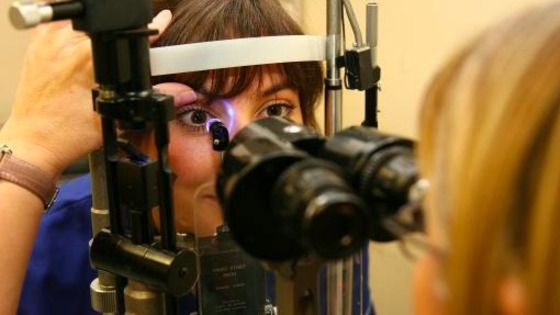 All drivers in Wales should be made to take a compulsory eyesight test, according to road safety charity Brake.
Figures released by the charity show a quarter of motorists in the UK hadn't had their eyes tested in more than two years - despite research suggesting you can lose up to 40% of your vision, before noticing.
Brake is urging the government to introduce a requirement for drivers to prove a recent, professional eye test when applying for a provisional licence, and every 10 years thereafter.
It's estimated this would save at least £6.7 million a year by preventing crashes.
Making sure your vision is up to scratch is crucial to safe driving, and though it may seem there are plenty of excuses to put off going to the opticians, none is good enough when it comes to putting people's lives at risk. If you drive, it's not just your own health you are jeopardising by neglecting your eyesight, but the lives of those around you.
– Julie Townsend, Brake
New app launched for coastal path walkers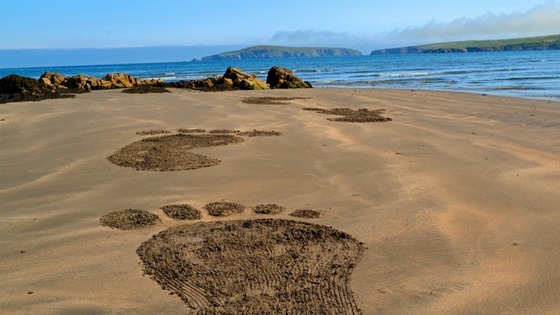 A new app has been launched to encourage people to explore and enjoy the Welsh coast this summer.
The 'Wales Coast App', contains detailed information on 153 beaches across Wales.
It provides information on how to get there, which public facilities are available, such as toilets and car parks, and nearby wildlife and historical attractions.
The app also allows walkers to map their progress and access live weather links and tide timetables.
We have witnessed an array of awards for our beautiful beaches here in Wales.

People want to know where to find Blue Flag, Green Coast and Seaside Awarded beaches this summer, as well as finding out about the local area, facilities and amenities.

The Wales Coast App is the perfect tool for walkers, families and individuals looking to explore the Welsh coast.
– Lesley Jones, Chief Executive, Keep Wales Tidy

The app has been developed on behalf of Keep Wales Tidy, with funding from both Visit Wales and Natural Resources Wales.
A better day than Thursday for Wales, it will be dry for most with sunny spells, but isolated showers are likely. Rather cool again in a northwesterly breeze. Maximum temperature 18 °C.
Advertisement
This Evening and Tonight:Cloud and outbreaks of showery rain, possibly heavy at times, will gradually clear southwards through the night. Clearer and cooler conditions will spread from the north with some showers later, though likely to be less chilly than recent nights. Minimum temperature 6 °C.
Friday will be dry for most with sunny spells, but isolated showers are likely. Rather cool again in a northwesterly breeze. Maximum temperature 18 °C.
Mackay's texts row: "I'm no racist or homophobe"
Former Bluebirds boss Malky Mackay has vowed to clear his name following allegations that he and former recruitment chief Iain Moody sent 'racist and homophobic' text messages to each other during their time at Cardiff City.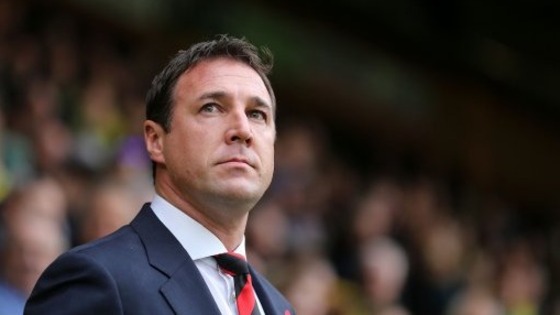 This evening, the League Managers Association released a statement apologising on Mackay's behalf saying he 'sent a couple of one line texts that were...very regrettable and disrespectful of other cultures.'
It went on to say that those messages were sent in private during a time when Malky felt 'under great pressure' and was 'letting of steam to a friend during some friendly text message banter.'
Mackay also hit out at the timing of the release of the dossier as it was widely reported he was due to be offered the role of Crystal Palace manager.
Furthermore, the 42-year-old insists he is not responsible for sending any racist or homophobic messages:
It has never been alleged that he wrote any homophobic or sexist messages and he has confirmed that he did not do so. Further, there are incorrect and damaging suggestions that he sent a whole host of offensive and unpleasant messages that are simply not true and which give a grossly distorted and unfair view of Malky's involvement in this matter. Malky looks forward to matters being put straight in due course, following any investigation of this matter."
– League Managers Association
Newport bakery to 'cut 390 jobs'
Unions and managers at the giant Avana Bakery in Newport have been in talks over plans to shed nearly four hundred jobs. The news follows months of uncertainty about the future of the site.
Unions have promised to fight for every job, as our business correspondent Carole Green reports.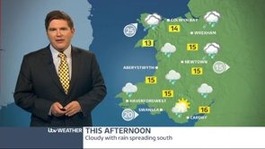 It looks like the Bank Holiday weekend will have a few showers mixed in with some sunny spells, but what is happening when?
Read the full story
Load more updates
Back to top