Ambulances forced to wait for total of six hours outside A&E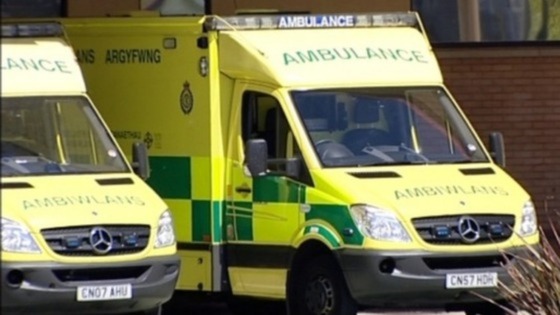 The Welsh Government say that the amount of time wasted by ambulances waiting outside hospitals is 'unacceptable.'
It follows figures from the Welsh Ambulance Trust that showed since September last year ambulances have waited more than 54,000 hours, the equivalent of 6 years.
In March patients were forced to wait for long periods in ambulances outside hospitals as they waited for room in A&E units.
In a statement the Welsh Government said they "expect all Health Boards to work with the ambulance service to keep delays to a minimum and continue to provide effective care throughout any delay, while the patient awaits handover."
It says the problem is 'UK-wide' and that the majority of patients are handed over to the care of A&E staff quickly.
Professor Siobhan McClelland is expected to hand a review of the Welsh Ambulance Service to the Health Minister this week.