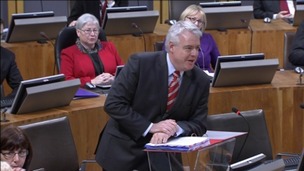 Our weekly look at First Minister's Questions.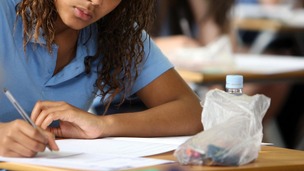 Visit the OECD's website to try some sample questions.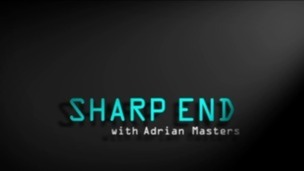 It's all about the money in this week's programme: where's the Welsh Government's money going? Who's getting more and who's getting less?
Live updates
The Welsh Conservatives have marked Carwyn Jones' fourth anniversary as First Minister by criticising his record as 'uninspiring' and 'four years of failure.' Tory leader Andrew RT Davies said:
Four years of missed opportunities.

Four years of failure to reach the very best for Wales – on education, on health, on the economy.

All under Carwyn Jones's watch.

Skewed spending priorities have led to a refusal to freeze council tax, record-breaking NHS cuts, and business rates relief that could be hugely improved.
Legislation has been hugely slow in coming forward and to date, Mr Jones's tenure remains entirely uninspiring.

This First Minister continues to preside over hospital downgrading, appalling global tests in maths, reading and science, and access to finance for businesses that is inexcusably bad.
– Andrew RT Davies, leader of the Opposition
Autumn Statement 2013
The Welsh Government hasn't yet decided whether or not to follow moves set out in the Autumn Statement. In England, business rate rises will be capped at 2%, a relief scheme will run for another year and high street firms will get £1,000 discount. Primary school children will get free meals.
There will be extra money for Wales springing from those spending decisions, but it's up to ministers here what happens with business rates and they haven't decided yet if they'll follow George Osborne's example or not. Similarly there's no decision yet on free school meals for Welsh pupils.
Sources within the Welsh Government acknowledge that its budget will increase by £100m as a result of today's announcements. But they say that if ministers decide to match moves on business rates and free school meals, it'll amount to a budget cut.
Advertisement
Autumn Statement 2013
According to the Wales Office, the knock-on effect of spending plans for England announced in the Chancellor's Autumn Statement will mean an extra £100m for the Welsh Government over the next two years. But the Welsh Finance Minister Jane Hutt has tweeted that the picture is more complicated:
Today's Autumn Statement does not take away the challenges we face #AS2013
There have been small revenue increases for Wales but those increases hide further reductions #AS2013
The combination of cuts and increases mean that there are no easy decisions #AS2013
Flybe pulls two Cardiff routes
Cardiff Airport's chief executive Jon Horne has described airline Flybe's decision to drop its Glasgow and Paris routes from the airport as 'unfortunate'.
We are already in discussion with a number of airlines regarding the opportunity to pick up the Glasgow and Paris routes, which currently handle 46,000 and 29,000 passengers respectively per annum. Our focus is on securing an alternative carrier as soon as possible in order to avoid any break in service.
– Jon Horne, Chief Executive of Cardiff Airport

Mr Horne added that Flybe has just added four new destinations from Cardiff Airport, adding: "We will continue to work closely with Flybe and explore with them other route opportunities from Cardiff as their restructuring process continues."
Flybe pulls two Cardiff routes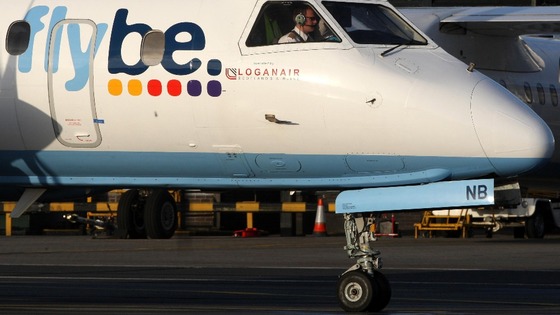 The airline Flybe has announced it is withdrawing its Paris and Glasgow routes from Cardiff Airport from January.
It follows several months of bad press for the airport, which was bought by the Welsh Government earlier this year in a bid to reverse its fortunes.
Paul Simmons, Flybe's Chief Commercial Officer, said: "We have taken a long hard look at all the routes we fly from Cardiff to make sure they are what our customers really want and that they operate at the best possible times for everyone."
The airline said it will still operate its planned schedule to the two destinations to accommodate those travelling for the Six Nations' matches in February.
It added passengers affected are being contacted and offered, where possible, an alternative Flybe flight or full refund.
Wales' PISA rankings worst in UK
Michael Davidson from the OECD - the organisation behind the PISA survey - says pupils' social background is not a leading factor in educational performance in Wales.
Mr Davidson said: "Unlike in some countries where your social background really makes a difference to your success in education, that's not such an issue in Wales. It's more of a challenge to address the under-performing students."
Advertisement
Wales' PISA rankings worst in UK
Shadow Welsh Secretary, Owen Smith, has described the PISA results for Wales as 'disappointing' but says that 'the Welsh Labour Government has already recognised the scale of the challenge we face and has put in place the measures required to turn things around.'
He added that
The response of the Welsh Government to today's results has been honest, serious and long-sighted, in contrast to the short term, party-political points which Conservative UK Cabinet Ministers have sought to make today. Using the education of Welsh pupils, striving for attainment in some of the most challenged and deprived communities of Britain, as a means to score points off the Labour Party, is a cheap trick which will be seen for what it is by the Welsh people.
– Owen Smith MP, Shadow Welsh Secretary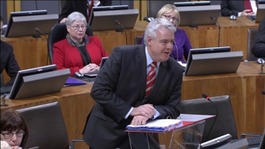 Wales' PISA rankings worst in UK
There are two problems for the Labour politicians running the Welsh Government. Firstly it is they who made PISA results such an important measure of progress in education and it's they who have been in charge of education here since the Assembly began, even when it was run by coalition governments.
The first is why the First Minister and Education Minister made no attempt to portray the figures as anything other than a disappointment. The second explains why opposition parties joined forces in the Senedd in a rare concerted attack on the First Minister. But watch Westminster closely too.
You'd expect Tory MPs to pin the blame on Labour. But it was Labour's Shadow Education Secretary who said that 'Wales has some difficult questions to answer' and some Welsh Labour MPs are also privately worried. You can be certain that they'll let their Cardiff colleagues know their concerns.
Wales' PISA rankings worst in UK
Owen Hathway, Policy Officer for NUT Wales, says today's PISA results are 'disappointing' but 'not unexpected'.
He added: "While they are a snapshot, and an important one, they probably don't accurately reflect the entire system as it is - and certainly not as it's going to be, once the reforms that were previously brought in are bedded in effectively."
Load more updates
Back to top