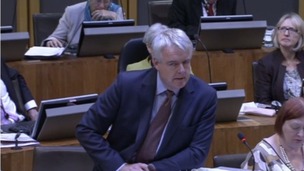 Today's First Minister's Questions were dominated by the sacking of Natural Resources Minister Alun Davies AM.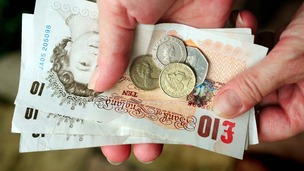 One in six people in Wales are in too much debt, according to a new report. Citizens Advice Cymru has tips on how best to stay afloat.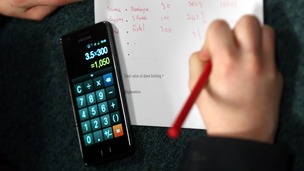 40 struggling secondary schools have been chosen to receive support to try to lift standards, under the Schools Challenge Cymru programme.
Live updates
Funding announced to help improve Welsh town centres
The Minister for Housing and Regeneration, Carl Sargeant, has today made a further £5 million of funding available to improve and support town centres in Wales.
The funding will see more 'investment and improvement' in town centres across the country, encouraging more sustainable uses for empty shops in high streets.
This further Welsh Government regeneration funding means that all parts of Wales can now look forward to seeing investment and improvement.

Empty and under-utilised properties are a blight on our town centres and communities and I've been clear that tackling this issue is a priority for me and for the Welsh Government.

We are already making excellent progress in meeting our ambitious target of bringing 5,000 empty properties back into use during this term of Government.
– Carl Sargeant AM, Minister for Housing and Regeneration
Funding announced to help improve Welsh town centres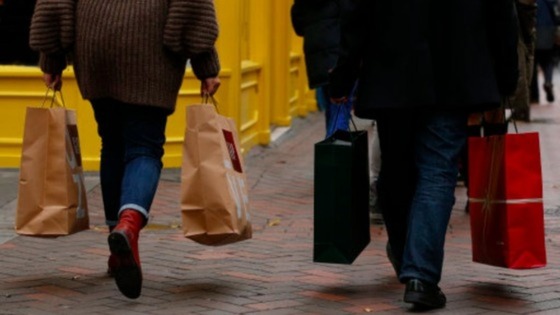 A total of £5 million of funding will be given to help improve town centres across the country as part of a new scheme by the Welsh Government.
The funding will support places not already benefiting from the Welsh Government's regeneration schemes and will target reducing the number of empty shops in high streets.
The scheme will see the money shared equally between four local authorities, with Ceredigion, Powys, Pembrokeshire and Monmouthshire each receiving a loan of £1,250,000.
Advertisement
Welsh Government ministers and their staff spend more time on Facebook, than any other website.
That's according to information obtained by Conservative Assembly Member Antoinette Sandbach's office.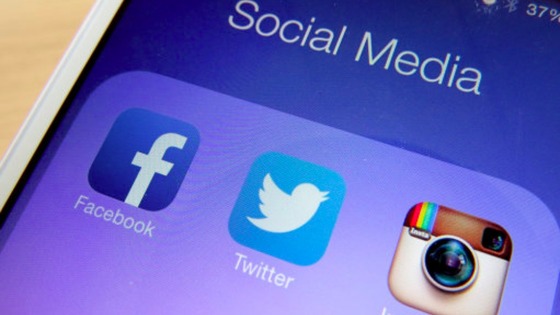 Labour Ministers and civil servants also spend more time on travel review website TripAdvisor and online retailer Amazon than on the Welsh Government's own website.
Amongst the other most visited websites are Ebay, Rightmove, Next, Argos and LinkedIn.
Ms Sandbach said:
"These revelations give an astonishing insight into life in the Labour-run Welsh Government, which is rife, apparently, with people chatting on Facebook.
"While everyone is entitled to a lunch break, there are questions as to why Ebay, Argos, Next and Rightmove feature so prominently in the list of most visited websites by Welsh Government staff."
The First Minister published the top 25 most visited websites by the Welsh Government from 4 April to 3 July 2014.
He says social media sites are a core part of its approach to communicating on Welsh Government business:
"Using the internet helps enhance digital skills more generally, and in addition to access for work purposes, Welsh Government policies allow staff to make use of the internet during hours that they are not working.
"Access is provided to social media channels, including Facebook, Twitter and YouTube, which are a core part of our approach to communicating and engaging on Welsh Government business."
Former Minister Alun Davies apologises after sacking
Assembly Members are calling for a wider inquiry into the actions of sacked Minister Alun Davies.
The former Natural Resources Minister was dismissed yesterday after it emerged he'd tried to find out confidential information about his political opponents.
ITV Wales' Political Reporter Owain Phillips has the story.
Former Minister Alun Davies apologises after sacking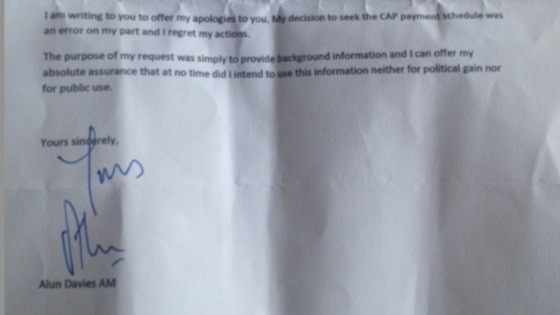 Sacked minister Alun Davies has written a letter of apology to the five AMs who were targeted by his request for civil servants to find out how much each of them receives in farm subsidy payments.
First Minister Carwyn Jones, who apologised in the Senedd yesterday, ruled that Mr Davies' behaviour was unacceptable and sacked him. The former minister has now written to Andrew RT Davies, Kirsty Williams, Antoinette Sandbach, William Powell and Llyr Gruffydd.
His letter reads: "I am writing to you to offer my apologies to you. My decision to seek the CAP payment schedule was an error on my part and I regret my actions.
"The purpose of my request was simply to provide background information and I can offer my absolute assurance that at no time did I intend to use this information, neither for political gain nor for public use."
Many politicians in Cardiff Bay, including the First Minister, have concluded that Alun Davies' request for information, in an email headed OAQs, was to give him ammunition for use at Oral Assembly Questions.
Former Minister Alun Davies apologises after sacking
David Cameron has told MPs that he finds Alun Davies' attempt to get civil servants to unearth details of farm subsidy payments made to his political opponents "a very worrying development".
Later at Prime Minister's Questions, he was urged by the Labour MP for Ynys Môn, Albert Owen, to "end his agenda of attacking Wales at every opportunity".
Advertisement
Former Minister Alun Davies apologises after sacking
The First Minister has dismissed Liberal Democrat claims that the attempt by sacked minister Alun Davies to obtain details of political opponents' farm subsidy payments was part of a wider Labour party smear campaign. Carwyn Jones told ITV News that he was confident that it was "a one-off".
Welsh Lib Dem leader Kirsty Williams, who was one of the AMs targeted by Mr Davies, says Labour's official Assembly twitter feed quoted a question she asked about farm subsidy payments on the very day the minister asked his civil servants for the information on farm payments.
She said "The First Minister needs to investigate who else in his party knew about what Alun Davies was up to. Unless it is just a massive coincidence, judging from his party's official twitter feed it would seem that others high up in the Labour party possibly knew about it.
"At the time it seemed particularly odd that the Labour party was tweeting the questions. It now seems clear that it was an attempt at intimidation; yet they've actually shot themselves in the foot. This scandal looks like it could have grubby Labour fingerprints all over it.
"It is outrageous that Alun Davies tried to use his position for party political purposes. If the Labour party officials were part of this shocking misuse of public office, then the people of Wales deserve to know about it."
NHS Wales to become 'living wage' employer
Negotiating pay for consultants separately in Wales is 'no longer viable', according to the health minister.
Following an announcement that the Welsh NHS is to pay all staff the living wage, Mark Drakeford said:
"In the absence of meaningful negotiations with BMA Wales, I feel I have no option but to conclude that it is no longer viable to maintain a separate Welsh contract.
"We will seek formally to join the England and Northern Ireland negotiations with a view to implementing this contract in the future, which ensures consultants in Wales have the same opportunities as their colleagues in other parts of the UK."
The Welsh NHS Confederation says it regrets that there have been no meaningful discussions on the matter:
Richard Tompkins, Director, NHS Wales Employers, said:
"We very much regret that it has not been possible to negotiate on the paybill for medical staff in Wales.
"We now want to work with colleagues in Welsh Government and BMA Cymru to ensure that moving to a UK contract delivers parity for doctors across England, Wales and Northern Ireland, fairly rewards continued excellence and reflects the needs of future service delivery."
NHS Wales to become 'living wage' employer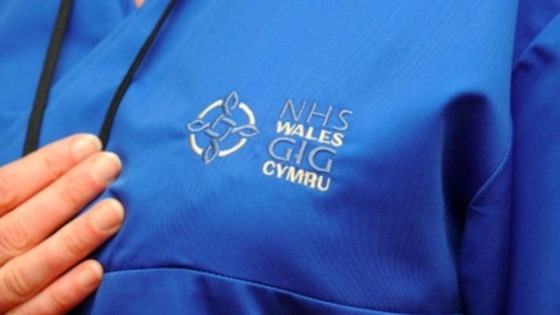 Around 2,400 of the lowest paid employees in the NHS in Wales will receive an increase in their basic salary as the organisation becomes a living wage employer.
The health minister announced today that all staff will be paid at least the living wage of £7.65 an hour – more than the minimum wage rate of £6.31 an hour.
The change which will come into force from September.
The Living Wage Commission has called for all public sector workers to be paid a living wage of at least £7.65 per hour.
Professor Drakeford said:
"This sends a clear signal that the Welsh Government is committed to tackling poverty and that NHS Wales is a fair, equitable employer.
"I have also decided the fairest option that will benefit the majority of workers is to award all Agenda for Change staff a flat cash payment of £160 and to protect the ability for those not at the top of their pay bands to move up to the next increment when it becomes due.
"This will mean that more than nine out of 10 NHS staff will receive a pay award in 2014-15."
Welsh Government given power to set farmers' wages
The Supreme Court has ruled that the Welsh Assembly was entitled to pass a law regulating agricultural workers' wages and conditions of employment. The Welsh Government introduced the legislation after Westminster scrapped a system that covered both England and Wales.
The Attorney General referred the bill to the Supreme Court. He argued that the legislation was primarily to do with employment, which is not devolved, rather than agriculture, for which the Assembly is responsible. The bill could not be sent for Royal Assent unless the Welsh Government won.
The judges said that "agriculture" doesn't just mean cultivation or rearing livestock but refers to the entire agricultural industry in all its aspects. All five judges ruled that the bill can be "aptly" classified as relating to agriculture and found in favour of the Welsh Government.
This is not however a case in which the court has to turn to a dictionary in order to find out the meaning of an unfamiliar word. It is clear to us that agriculture cannot be intended to refer solely to the cultivation of the soil or the rearing of livestock, but should be understood in a broader sense as designating the industry or economic activity of agriculture in all its aspects, including the business and other constituent elements of that industry.
– SUPREME COURT JUDGEment
Our interpretation of the law was right. It's very good news for Welsh farm workers; they will now be protected. If we had a clearer devolution settlement these things wouldn't happen. The only people who benefit are lawyers. It's a quite an interesting judgment, it makes it clear that we are able to pass laws even when they touch on areas not in our power.
– First Minister Carwyn Jones AM
Load more updates
Back to top