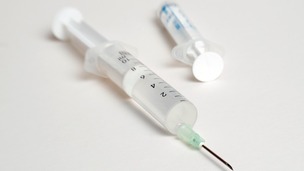 Information uncovered by Welsh Lib Dems shows 24 medical errors including swabs and a hypodermic needle left inside patients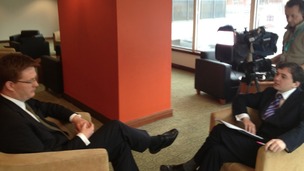 The Welsh Government has said it was 'good to hear' a UK minister back proposals that include devolving 'significant' income tax powers.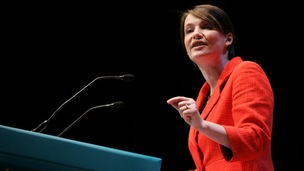 Welsh Liberal Democrats say the basic rate of income tax should be cut by 2p if Wales gets the power to change tax levels
Live updates
The Welsh Liberal Democrats are calling for a 'thorough review' of all Welsh Government. Lib Dem AM Aled Roberts says a series of critical audit reports over the last year mean that Labour's 'reputation for wasting public money is ever growing.' He said
Repeatedly we have seen reports published by the Wales Audit Office that have highlighted major problems in the delivery of key public services.

Some of these reports have revealed practices which are nothing short of scandalous.

The Welsh Labour Government's reputation for wasting public money is ever growing and this undermining the public's confidence in the system. The people of Wales want and have a right to know that their taxes are bieng spent wisely.
– Aled Roberts AM, Liberal Democrat
Autumn Statement 2013
Welsh Lib Dems say Autumn statement will mean £233m in extra money for Wales; Welsh Govt's funding to increase by £192m over next 2 years.
Advertisement
Wales' PISA rankings worst in UK
Welsh Liberal Democrat Education Spokesperson Aled Roberts says 'every year of failure' in the education system represents 'a group of youngsters who themselves have been failed.'
He was responding to international PISA figures showing how Wales has performed compared to other nations.
Wales' PISA rankings worst in UK
Welsh Liberal Democrat leader Kirsty Williams says the PISA figures for Wales are 'a source of embarrassment.'
It's a disgrace. What people will hear about Wales today [in the rest of the UK and the rest of the world] is that we have got an education system that is not as good as it should be. That's what people will know about Wales today and that should be a source of embarrassment to the Welsh Government.
– Kirsty Williams AM, Welsh Liberal Democrat Leader
Tuition fee subsidy costs more than estimated
Welsh Liberal Democrats say that a Wales Audit Office report on the cost of capping university tuition fees here in Wales is 'deeply embarrassing' for the Welsh Government. Education Spokesman Aled Roberts said:
Earlier this week both the Education Minister and his predecessor were lecturing the Assembly chamber on how the current system is costing less_ than first estimated. Yet this report lays out in full how wrong they actually were in 2010 and still are now. It explicitly states that the cost is expected to be 'substantially higher' than forecast. Their continued denial on these issues is both puzzling and deeply worrying.
The process to create the current system was clearly flawed. It's deeply embarrassing that the Welsh Labour Government rushed this important decision and failed to explore all options available to it. After all, both the Scottish Government and Northern Ireland Executive adopted policies that weren't even considered by the Welsh Government.
– Aled Roberts AM, Liberal Democrat
HE funding review announced
Welsh Liberal Democrat Education Spokesman Aled Roberts says the newly-announced review into Higher Education in Wales should ask some fundamental questions such as whether or not universities should continue to focus on 18-21 year old undergraduates in the future.
Advertisement
The Welsh Liberal Democrat leader should put an end to speculation that she may consider a move to Westminster or stand down from the Assembly according to a Labour AM. In a recent interview Kirsty Williams refused to rule out standing as an MP in the future.
You can read her comments here and she also spoke about the suggestion in an edition of Face to Face earlier this year. However she's repeatedly said that it would take 'serious renegotiation' with her husband with whom she'd agreed not to seek a Parliamentary seat.
But Labour AM Ann Jones has accused the Brecon AM of 'flirting' with the idea of a move and showing 'a complete lack of respect' to the Assembly and her colleagues. She said:
It is a bit rich for Kirsty Williams to be full of such gushing praise on how her party in coalition has delivered extra powers for Wales and the National Assembly and then continue to flirt with the idea of shuffling off down the M4 to Westminster.

Regardless of the fact that you could fit the entire Lib Dem Assembly Group in the Senedd lift, it shows a complete lack of respect not only to her four colleagues but to the Assembly as an institution.
The Assembly is not a training ground for Westminster and shouldn't be treated as such. We are used to Conservative AMs using the Assembly as a stepping stone and it looks as if Kirsty wishes to follow them out of the revolving door.
– Ann Jones AM, Labour
Welsh Tories' housing plans
The Welsh Liberal Democrats have criticised proposals unveiled by the Welsh Conservatives to boost the supply of affordable housing. Housing spokesperson Peter Black described the plans as 'half-baked policy ideas' and urged the Tories to 'take themselves a bit more seriously.'
The most puzzling aspect of the policy is the proposal to include a "one-for-one" initiative with a new home built for every home sold. It is absurd that this is being proposed by the one party that actually wants to cut the housing budget. There is no indication how their policy will be paid for, where the new homes will be built and over what timescale.
It's equally embarrassing that the Welsh Tories are promoting this as a policy for all of Wales and yet only eleven local councils still have council housing stock. Their 'revamped Right to Buy' policy can only therefore apply in half the country.

Whether it's charging people for using the NHS, bringing back grammar schools, or selling off our social housing stock, the Welsh Tories time and time again show that their views are both out-dated and completely out of touch.
– Peter Black AM, Welsh Liberal Democrat
Welsh Lib Dem apprenticeships
Welsh Liberal Democrats are setting out ways to encourage more young people to take up apprenticeships. Business spokesperson Eluned Parrott says it should be considered in the same way as applying to attend university.
Welsh Lib Dem apprenticeships
The Welsh Liberal Democrats are setting out a series of ideas which they say would encourage more young people to consider taking up apprenticeships.
A schools liaison programme to boost the image of apprenticeships
Apprentice Ambassador scheme
Competitions to celebrate skills
University-style application process including clearing
A single information, application and support system
Business spokesperson Eluned Parrott said:
Unless these practical issues are addressed, apprenticeships will continue to be viewed as a secondary (or even tertiary) route for young people at post-16 level, with university and entering the workplace without formal training taking precedence.

We want young people to know they have a range of positive options on leaving school that will open up rewarding careers – be that through university or skills-based learning. The Welsh Liberal Democrats want to build a stronger economy in a fairer society.
– Eluned Parrott AM, Welsh Liberal Democrats
Load more updates
Back to top