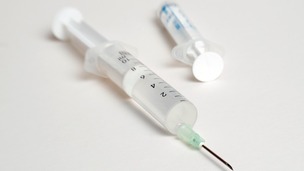 Information uncovered by Welsh Lib Dems shows 24 medical errors including swabs and a hypodermic needle left inside patients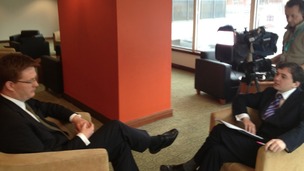 The Welsh Government has said it was 'good to hear' a UK minister back proposals that include devolving 'significant' income tax powers.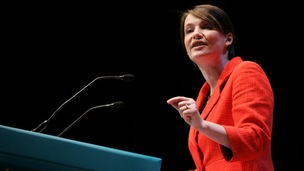 Welsh Liberal Democrats say the basic rate of income tax should be cut by 2p if Wales gets the power to change tax levels
Live updates
Welsh Lib Dem apprenticeships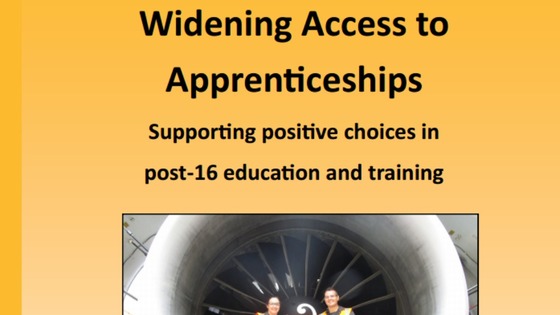 Welsh Liberal Democrats are to set out a series of steps aimed at encouraging more young people to take up apprenticeships. They're say the numbers on apprenticeship placements fell by a third between 2006 and 2011 and accuse the Welsh Government of failing to do enough to reverse the fall.
£0.5m spent on importing blood
Welsh Liberal Democrat leader Kirsty Williams has called for a statement from the Health Minister on concerns about the Welsh Blood Service buying blood supplies from elsewhere.
Advertisement
£0.5m spent on importing blood
The Presiding Officer has refused a bid by Welsh Liberal Democrat leader to question the Health Minister on concerns about the Welsh Blood Service. Kirsty Williams had tabled an Urgent Question following revelations by ITV Cymru Wales about sharp increases in bought-in blood supplies.
The Lib Dem leader is expected to call for a statement from the minister during this afternoon's Business Question session in the Senedd.
New financial powers for Wales
The Welsh Liberal Democrat leader says she expects further details about transferring tax and borrowing powers for the Welsh Government to be set out at 'an event' later this month. Kirsty Williams says it will involve Chief Secretary to the Treasury, Danny Alexander and Finance Minister Jane Hutt.
The changes were announced by the Prime Minister during his visit to Wales last week. Click here for further details of what was announced and what it means.
She also says she understands that the key financial changes including a referendum on income tax are likely to be added to a previously-announced draft Wales Bill which overturns the so-called 'dual candidacy' ban in Assembly elections.
Welsh Liberal Democrat leader Kirsty Williams says that she's come under pressure from former party leader Paddy Ashdown to stand for Parliament. She's told a political magazine that she won't rule out a move but that she would need to renegotiate a 'pre-nup' agreement with her husband not to stand.
The comments come in an interview with Total Politics magazine in which she says that she would only consider representing Brecon and Radnorshire and only if the current MP Roger Williams steps down. He's recently been reselected to fight the 2015 UK Election. But she says there's another hurdle:
My husband and I have a bit of a pre-nup: for most people it's about money, for us it's about me not going to London, so it would take a serious renegotiation on my behalf to get me out of that. "There is no vacancy. I'm delighted that he's standing again – I'd have been very cross with him if he hadn't been. What's slightly bemusing is this suggestion that I would just move to another seat. I couldn't bear to represent anybody else apart from Brecon & Radnorshire, I would never ever consider representing somewhere else.
Paddy says I should think about going to London. He's quite scary… What happened to the last person who said no to Paddy Ashdown? Where are they…? I got a phone call [to work on the party's UK Election campaign] and Paddy bellowing down the line… 'KIRSTY!' To be working alongside him is a massive privilege, sometimes terrifying. It's great to have the opportunity to push myself and find myself working at a different level – it's good.
– Kirsty Williams AM, Welsh Liberal Democrat leader

She's made similar comments before and in a recent edition of ITV Cymru Wales' Face to Face programme. In Total Politics, she also criticises a 'disappointing' failure by the Lib Dems to promote a woman to the Cabinet and warns her party not to have 'short memories' about working with Labour.
I understand that some people would think it was easier, but come to Wales and see. People have maybe got short memories of what the Labour Party is actually like. This is the Labour Party that took us to war in Iraq. This is the Labour Party that tramples over people's civil liberties. These are not some benign, cuddly bunch of people. Come to Wales and see what it's like living under a Labour government that's quite happy for Wales to be at the bottom of all the wrong league tables in education, quite happy to make people wait for operations for 36 weeks… The grass isn't always greener
– Kirsty Williams AM, Welsh Liberal Democrat leader
NHS complaint report
Welsh Liberal Democrat leader Kirsty Williams has urged the Welsh Government to take the findings of Ann Clwyd's report seriously and not 'continue to stick its head in the sand.'
This review happened because the Coalition Government took Ann Clwyd's harrowing story about the treatment of her husband seriously. Despite his mistreatment being in a Welsh hospital, the Coalition acknowledges that these problems are UK wide. Yet what has the Welsh Labour Government done? Nothing. Their inaction has been shameful.

While the Coalition Government is acting to improve health care in England, the Welsh Labour Government continues to pretend all is well. Things won't improve until the Welsh Labour Government acknowledges the sheer scale of the problems our NHS faces.
Ann Clwyd has explicitly said that that Wales is behind in 'every instance'. If even one of Labour's own MPs is saying this, surely the Welsh Labour Government should start listening.
– Kirsty Williams AM, Welsh Liberal Democrat leader
Advertisement
Welsh Liberal Democrats are to launch a petition to urge ministers to introduce free school meals for all infant school pupils. They estimate there'll be an extra £30m for the Welsh Government as a result of the policy being introduced in England.
They'll use the Assembly petitions process to highlight their campaign. Lib Dem Education Spokesman Aled Roberts says:
The Welsh Labour Government may be content with such a small number of children benefiting from their breakfast scheme, but the Welsh Liberal Democrats are not. Our policy would mean all children are getting a healthy hot meal, not just the few.

Our free school meals policy would help reduce health inequalities that exist due to poor diet. Sadly nearly a third of children in Wales are overweight or obese. This must end.

I am pleased that Liberal Democrats are introducing free school meals in England, but what about Welsh families and pupils? The Welsh Government can't hide from this.
– Aled Roberts AM, Liberal Democrat
Welsh Govt spending plans
Welsh Liberal Democrat leader Kirsty Williams says the budget deal reached between her party, Plaid Cymru and the Welsh Government shows a responsible approach to the political stalemate which could have led to chaos.
Welsh Govt spending plans
The Welsh Conservatives remain unimpressed by the budget deal between Labour, Plaid Cymru and the LIberal Democrats. This morning, Opposition leader Andrew RT Davies said it was 'up to them (the other two opposition parties) how they want to prop up this tired, clapped-out Labour government.'
And now that the deal's been announced, a source describes it to me as 'a bargain bucket deal with a Poundland government.'
Welsh Govt spending plans
The Welsh Government will set out its spending plans for the coming financial year when it publishes its Draft Budget later.
Ministers have warned that there will be tough decisions taken as a result of tighter funding settlements from the UK Government compared with previous years.
It is thought that spending on health will be prioritised but that will mean every other department could face reductions.
Local councils have already been warned to expect large cuts to the local government budget.
Labour doesn't have a majority of seats in the Senedd and so needs at least one other party to support or abstain its budget.
Over the summer, the Finance Minister Jane Hutt has been holding talks with Plaid Cymru and the Liberal Democrats who've pledged only to negotiate together.
Load more updates
Back to top