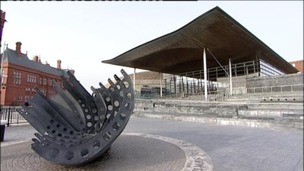 Assembly political groups say they're confident in their complaints procedures following inappropriate behaviour allegations against an AM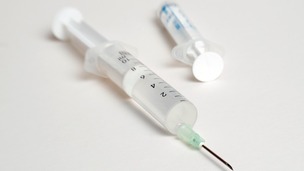 Information uncovered by Welsh Lib Dems shows 24 medical errors including swabs and a hypodermic needle left inside patients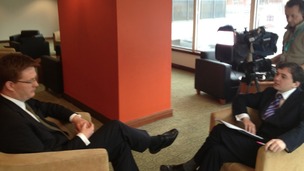 The Welsh Government has said it was 'good to hear' a UK minister back proposals that include devolving 'significant' income tax powers.
Live updates
Welsh Liberal Democrat conference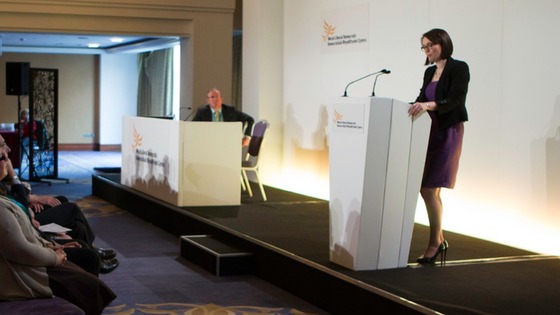 As the Welsh Liberal Democrats begin their conference in Newport you can expect three things to be on their minds.
You won't be surprised to find Europe at the top of their agenda with just six weeks to go until the European Parliamentary elections in May.
The Lib Dems have never won one of the Welsh seats and the polls suggest that that's unlikely to change this year. But the party has positioned itself as the most Europhile of all the UK parties and so you can expect a lot said about how Wales benefits from being part of the EU.
There's another election on the horizon too: next year's UK General Election. There's no doubt the Lib Dems have suffered in successive elections because of the decision to enter coalition government with the Conservatives.
What's important for the party now is to point to the things it's achieved by being in government while distancing itself from its coalition partners. So you can expect much to be made of the raised income tax threshold, particularly because the new tax year is about to begin.
I'd also look out for some significant promises on devolution. The Lib Dems take credit for moves to extend devolution throughout their time in the UK Government, specifically the 2011 lawmaking powers referendum and the Silk Commission.
Senior party figures watched Ed Miliband's speech to last week's Welsh Labour conference with interest and tell me they're determined Labour won't 'out-devolution' the Lib Dems.
So Nick Clegg is expected to promise that the 2015 Liberal Democrat manifesto will take the Silk Commission's proposals for extensive devolution including power over policing and energy decisions as 'a blueprint.'
Welsh Liberal Democrat conference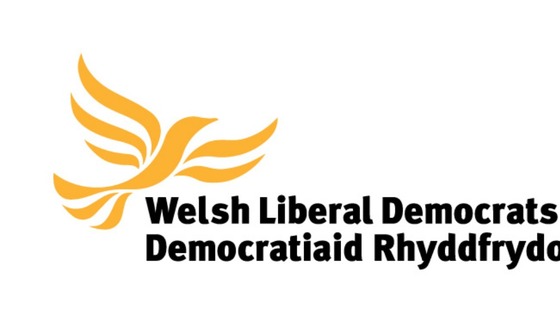 Welsh Liberal Democrats begin their conference in Newport this morning with a speech by the Deputy Prime Minister Nick Clegg. Other senior figures including UK Business Secretary Vince Cable and Welsh party leader Kirsty Williams are also due to address the conference.
With just six weeks to go until the European Parliamentary elections, Europe is expected to play a prominent rôle but next year's UK General Election will also be a significant issue. And there are expected to be pledges on further devolution for Wales.
Advertisement
GCSE row: Unions urge WJEC to waive resit fees
The Welsh Liberal Democrats say the Welsh Government must provide more information about why some schools had unexpectedly poor results in the new GCSE exam. They say more should have been done to prepare schools for a greater emphasis on basic English skills when the exam was marked.
The WJEC have said some schools might have struggled to cope with the changes to the exam and have not prepared well enough. Yet the First Minister seemed unwilling to accept this to be the case. Whilst poor GCSE results might only be a political hiccup and yet another bad headline for the Welsh Labour government, for the pupils these are results that will stay with them for life.
– Welsh Liberal Democrat Leader Kirsty Williams AM
Leanne Wood attacks UKIP at Plaid Cymru conference
The Welsh Liberal Democrats say their supporters won't be fooled into voting for Plaid Cymru in the forthcoming European elections. Plaid's leader Leanne Wood has urged disaffected Lib Dems to back her party in May's vote.
But Lib Dem Euro candidate, Alex Dauncey, says Plaid's aim of independence risks separating Wales from the EU. And he made his own appeal, urging Plaid voters to back the Lib Dems
People won't be fooled by this. After all, Plaid's whole existence is based on separation and isolation. If their dream of independence was realised, Wales would have to reapply for EU membership which would create huge uncertainty around our economic future and threaten our trade links. If Plaid had their way they would put thousands of jobs and billions of pounds of investment at risk.
While Lib Dem MEPs have been working hard in Europe to promote Welsh jobs and businesses, Plaid has consistently voted against job creating measures. For example, they opposed the EU-US free trade agreement which could bring thousands of jobs and an extra £10 billion to the UK economy. There is a world of difference between our two parties' approaches to Europe and it is disingenuous to suggest otherwise.
The Liberal Democrats are the party of 'in'. Plaid's position on Europe is confused by their desire for Welsh independence. The Conservatives are openly flirting with exit and the Labour Party doesn't have the courage of their convictions and won't lift a finger to keep Britain in the EU. If you are a Plaid voter and recognise the benefits of a more devolved Wales, in Britain, in Europe, and want to send a clear message to the dangerous fringes of UKIP, then you should vote for the Welsh Liberal Democrats.
– Alec Dauncey, Welsh Liberal Democrats
Where next for devolution?
The Welsh Liberal Democrats has called for the implementation of the Silk Commission's recommendations for devolving more power to Wales. They say the Commission's report is a blueprint that should be followed.
The Welsh Liberal Democrats helped ensure that the Silk Commission was established as we believe Wales must have a proper functioning parliament. Like the first report, we believe the recommendations published today set out an ideal blueprint for the future of devolution in Wales.
At every stage the Welsh Liberal Democrats have been pressing to bring more accountability and responsibility to the Welsh government. We also believe that the current devolution model is simply not fit for purpose; this has been shown by the increase in Supreme Court cases. It is time for a new model to be established that clearly defines what is devolved and what is not. Clarity is needed and we welcome that the commission has called for this to be the case.
In only a short space of time and against much resistance, Liberal Democrats in government have been the driving force in ensuring there is now real momentum behind the devolution process. We have a proud record of bringing decision-making closer to the people of Wales and we will continue to fight for that to be the case.
– Welsh Liberal Democrat Leader Kirsty Williams AM
AM issues 'unreserved apology' for behaviour after complaint
Aled Roberts, who's Chief Whip of the Welsh Liberal Democrat Assembly group, has explained how he handled the complaint against an AM accused of inappropriate conduct, using procedures brought in after similar cases in England. Mr Roberts was speaking on Sharp End on ITV Cymru Wales.
It emerged at the weekend that the Liberal Democrat AM for Mid and West Wales, William Powell, apologised last year for behaving inappropriately towards a young woman in 2011, although she had declined to make a formal complaint. He was interviewed by Mr Roberts and given a formal written warning.
We dealt with it as if it was a formal complaint. There was an apology offered to myself for the conduct. More importantly, there was apology made to the complainant.
– Welsh Liberal Democrat Chief Whip Aled Roberts AM
Advertisement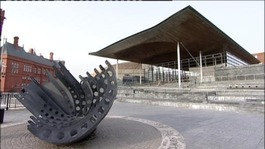 Assembly political groups say they're confident in their complaints procedures following inappropriate behaviour allegations against an AM
Read the full story
AM issues 'unreserved apology' for behaviour after complaint
The Welsh Liberal Democrats say a complaint into the behaviour of William Powell AM has been "treated seriously" and the Welsh Assembly Member for Mid and West Wales was "given a formal written warning."
The party received party received an anonymous complaint in May 2013, relating to an incident in June 2011.
We received an anonymous complaint in May 2013 about the behaviour of William Powell AM, when the complainant spoke to the chair of her local party.

This related to an incident that had occurred in June 2011. She indicated that she did not wish to follow a formal grievance procedure and wished to remain anonymous, but wanted the party to be aware of the issue.

Nevertheless, this complaint was treated seriously and a report compiled and passed to the Chief Whip, who is in charge of disciplinary issues within the Assembly group.
As a result, William Powell was interviewed by the Chief Whip and given a formal written warning that such behaviour will not be tolerated and any future misdemeanour could result in more serious sanctions being imposed.

This was communicated to the complainant via the Chair of the local party. Since that time no further complaint has been received.
– Spokesperson for the Welsh Liberal Democrats
AM issues 'unreserved apology' for behaviour after complaint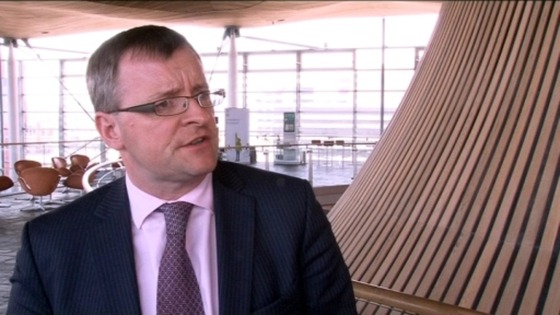 The Welsh Liberal Democrat William Powell AM has offered an "unreserved apology" for his behaviour, after his party received an anonymous complaint in May 2013. The complaint related to an incident in June 2011.
The woman in question decided not to follow a formal grievance procedure and wished to remain anonymous.
"I am aware of an anonymous complaint having been made," said Mr Powell.
"The complaint was put to me by the the Chief Whip and I cooperated fully with him in this matter.
"I apologised to the Chief Whip and offered an unreserved apology, through him, to anyone else for any hurt or offence caused and I would certainly wish to do so again, in writing or in person."
The leader of the Welsh Liberal Democrats says the party in Wales has tightened up its rules in the wake of the Lord Rennard row. She said the Deputy Prime Minister Nick Clegg called her on Monday evening to update her on the situation and the latest investigation into allegations against the peer.
Kirsty Williams said that in a federal party, the English Lib Dems had the right to suspend and investigate Lord Rennard. But she said the party's democratic structures, which she considers a strength because they give members a significant level of say, had also proven to be a weakness.
The structures and rules and regulations and constitutions in the party in England has led us to a situation which I think is regrettable and doesn't serve either party - those that have made complaints and the person who's been complained of - hasn't served them particularly well.
– Kirsty Williams AM, Welsh Liberal Democrat Leader

She said she's not responsible for the structures of the English party but has moved to introduce changes to the way the Welsh party is set up since the allegations first came to light.
There have been a number of things that the Welsh party has already moved to change and we will again have to reflect on our party's rules and regulations in the light of issues that have now arisen in this QC's report.

Since last February the Welsh party has inserted a new clause into its constitution that makes is quite clear that there is a requirement on members to treat others with respect, must not bully, harass or intimidate be they members, parliamentarians, members of staff or volunteers and members of the party and to do so would be a case of bringing the party into disrepute.
A similar clause has been inserted into the Welsh Liberal Democrat group here in the National Assembly. A new staff handbook has been issued with regards to roles and responsibilities of people employed by the party and the Welsh NEC has adopted a new complaints procedure which adequately allows us to record and track complains should they arrive.
– Kirsty Williams AM, Welsh Liberal Democrat Leader
Load more updates
Back to top