Wrexham are away at Dartford in their first game of the new season in the Conference Premier.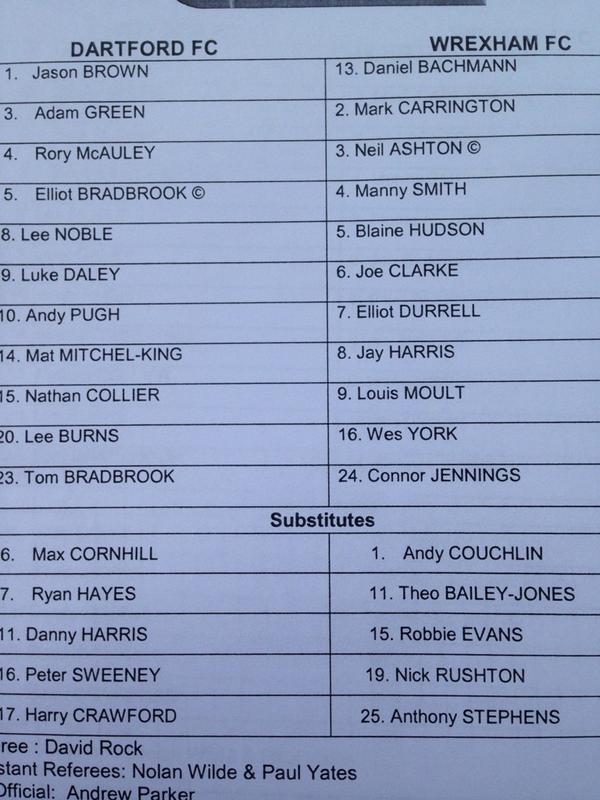 The museum will be officially opened by Mayor of Wrexham Cllr Alan Edwards and former Wrexham FC player Dixie McNeil will be guest of honour.
Here are a few facts about the club:
Established in 1864, it's Wales' the oldest club and the third oldest in the world
The Racecourse is the world's oldest international football ground still in use
The first international played there was Wales v Scotland in 1877
Wales v Ireland at the Racecourse in 1906 was captured by film pioneers, Mitchell and Kenyon, in the first surviving film of an international football game.
Advertisement
A pop-up museum celebrating Wrexham Football Club's 150th anniversary is being launched today.
The museum will remember iconic club moments including Mickey Thomas's free kick against Arsenal in the 1992 FA Cup third round tie.
The Racecourse ground hosted Wales v Ireland on April 2, 1906, which became the first surviving film of an international football game. That game featured the world's first 'playboy footballer' Leigh Rhoose, who is also remembered at the museum.
The museum at the Eagles Meadow Shopping Centre will be open until Saturday. Fans who have any memorabilia they would like to share can ring 07970 318081 or email wrexhamfootball@bakehousefactory.co.uk.
Wrexham have lost 0-1 to Lincoln at the Racecourse.
FT: 0-1. A few boos ring out after a poor showing from the Reds.
Wrexham are trailing at half time in their conference clash against Lincoln after a goal from Danny Rowe. Wrexham 0-1 Lincoln (HT)
HT: 0-1. Not a great spectacle as the Reds trail to Rowe's 31st minute goal.
Advertisement
Wrexham FC are in action in the Football Conference this afternoon in a cross-border derby with Chester. It's 0-0 at half-time at the Deva Stadium.
Ask Wrexham's fans and they'll tell you the team's always played educated football. Now the idea is to educate the footballers too.
They're introducing a tie-up with Glyndwr University next door - the idea is to get players a degree and a career after retirement - and they get to play for the Dragons whilst they study.
Rob Shelley's been to hear about a world where free kicks meet learning curves.
Wrexham secured a one-all draw at home to Salisbury, after a 45th minute header from Clovis Kamdjo denied the Welsh side their second win at the Racecourse this week.
Neil Ashton put Wrexham ahead in the 24th minute with a penalty, after Jay Harris had been fouled.
A second half goal from Mark Carrington sealed the win for Wrexham against Hereford at the Racecourse. The final score was Wrexham 2-0 Hereford.
FT- Wrexham 2-0 Hereford United
Load more updates