Outrageous comic Roy "Chubby" Brown was forced off stage at a gig by a group of whistling hecklers.
Read the full story ›
Advertisement
Football fans in Wrexham were left disappointed this afternoon after the club's match was postponed because of snow.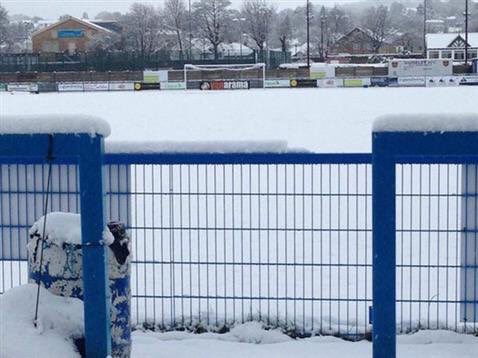 The team was due to take on Guiseley at Nethermoor but due to heavy snow and rain it was called off.
In a statement the club has thanked their hosts for the 'professional way' they dealt with the weather problems, and say they're looking forward to their first visit to Nethermoor in the 'near future'.
Alan Lloyd Paul Evans, 38, was found guilty of several arson attacks on cars in Wrexham.
Read the full story ›
FT Welling United 0-2 Wrexham
Goals from Connor Jennings and Lee Fowler secured the win for Wrexham.
The win puts Wrexham sixth in the table.
Advertisement
Court told Darren Douglas stole one caravan from a man was out visiting his daughter.
Read the full story ›
Paul Richards was banned from nursing after being jailed when "graphic" abuse images were found on his computer.
Read the full story ›
It's almost 50 years since Llay Main Colliery closed and historians are looking for people with local connections.
Read the full story ›
A man reported missing from Wrexham has been found, police say.
North Wales Police appealed for help to find 30-year-old John Andrew Cox yesterday.
Just an update to say that John Cox the missing person from Wrexham has been located safe and well.
Load more updates