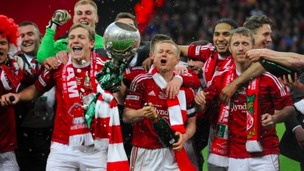 Wrexham beat Grimsby 4-1 in a penalty shoot out at Wembley to win the FA Trophy yesterday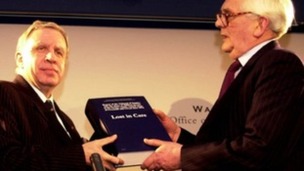 A judge who spent three years investigating child abuse in North Wales 'was surprised to be told his inquiry had not heard key evidence.'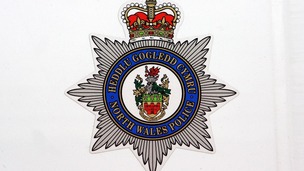 An elderly woman whose car was set alight has died in hospital. There have been a spate of arson attacks on vehicles in Wrexham.
Live updates
Oswestry stabbing: man charged
Chirk man died from stab wound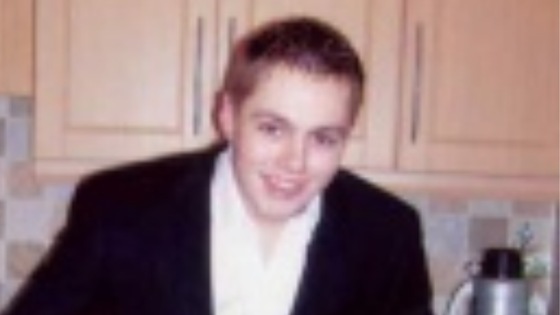 Police say they believe a man who died from a stab wound after an attack in Oswestry on Wednesday evening is 21-year-old Danny Jones, from Chirk, near Wrexham.
He died after arriving at the Royal Shrewsbury Hospital with a single stab wound to the abdomen.
Formal identification has yet to take place.
His family have been informed, but they do not wish to release a tribute at the moment.
West Mercia Police is continuing to question an 18-year-old, arrested in the Llansilin area in Powys, on suspicion of murder.
Officers are searching for the weapon used, believed to be a knife.
The English force is asking anybody with information to call 101.
Wrexham roof men remanded
Police officer injured in Wrexham roof incident
North Wales Police says a police officer received minor injuries while dealing with the incident in Wrexham town centre.
North Wales Police would like to thank the public, residents and local businesses for their co-operation and patience during in this incident.

We appreciate that there was disruption in Chester St. However, during the course of the incident the safety of all involved was our prime concern.

While no member of the public was harmed, a police officer was struck by debris thrown by the offenders and she received minor injuries.
– Superintendent Sacha Hatchett, North Wales Police
Advertisement
Wrexham roof men remanded
Pair arrested after coming down from Wrexham roof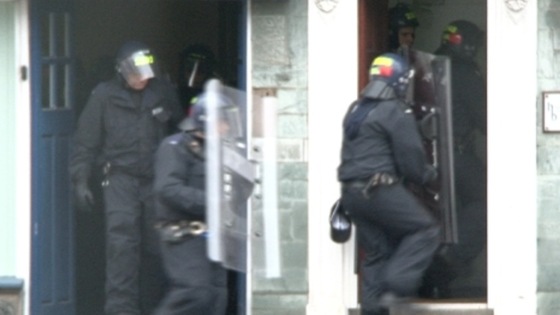 Two men who spent more than 24 hours on a roof in Wrexham town centre have now come down after negotiations with specialist police officers.
The men, aged 18 and 19, have been arrested on suspicion of a number of offences, including public order, and taken into custody at Wrexham police station.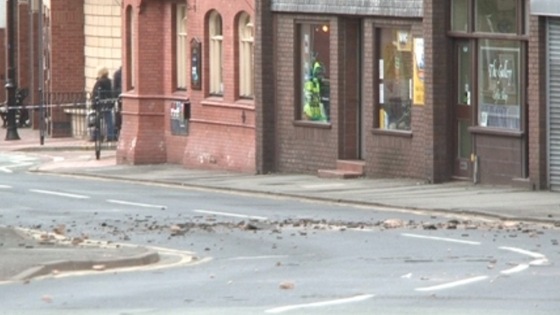 Wrexham roof men remanded
Disruption continues in Wrexham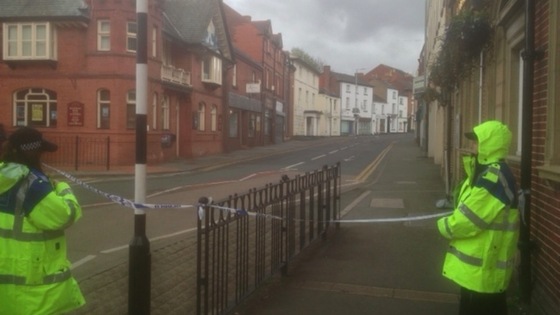 Wrexham roof men remanded
Solicitors office closed due to 'stand off' on roof
The young men are on the roof of a solicitors office in Wrexham.
The firm says they have had to close their office due to the 'stand off', which otherwise has no connection to them.
It says the men have been there since midday on Wednesday, it is liaising with police, and hopes the situation is resolved as soon as possible.
A man who works locally has told ITV News there are a lot of police present in the area, trying to negotiate with the young men, who are throwing objects from the roof.
Wrexham roof men remanded
Public safety concern over men on Wrexham roof
North Wales Police says public safety is its prime concern, as officers "try to coax two young men off a roof in Wrexham."
There are trained negotiators at the scene, and Chester Street in the town remains closed.
The safety of the public, police officers and the offenders is our prime concern.

We appreciate that the situation is causing some disruption, but we would ask for the public's understanding and cooperation in allowing our trained negotiators at the scene to bring this incident to a safe and peaceful resolution.
– Chief Inspector Nick Evans, North Wales Police
Advertisement
Wrexham roof men remanded
Wrexham road closed by incident
A road is closed in Wrexham while police deal with an incident involving two men on a roof.
North Wales Police says Chester Street will remain closed until the matter is resolved.
A spokeswoman said there was no further information at the current time.
Weather & Travel
Roads: Chester Street (Stryt Caer), Wrexham
Chester Street (Stryt Caer) in Wrexham is closed in both directions between Lambpit Street and A5152 Powell Road.
Couple drowned 'accidentally'
Wrexham Council 'will look at' river danger signs policy
Policies are in place relating to signage during times of severe weather and flooding.

Signage is put in place based on the severity of the weather and the danger posed to the public.

We will look our strategy once we haveassessed the letter from the Coroner.
– Wrexham Council
Couple drowned 'accidentally'
River safety calls at double drowning inquest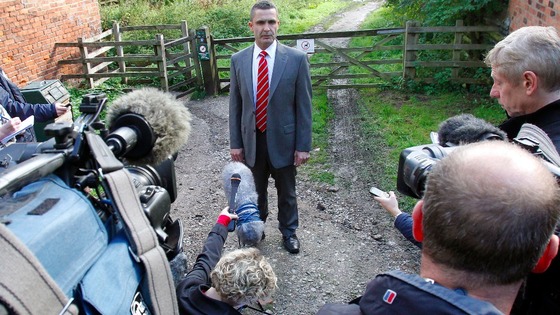 A North Wales coroner is writing to the National Trust, Natural Resources Wales and the local council about improving safety measures along the River Clywedog near Wrexham, where a couple drowned last September.
Playground constructor, David Platt, and his fiancée, stable hand Alicia Williams, of Henry Street, Ruabon were seen walking their dogs and towelling off two retrievers near the Weir at Felin Puleston – where flood water was raging.
An inquest in Mold today heard there were no witnesses to the crucial half hour between the last sighting of the two 25-year-olds and the discovery of Alicia Williams's dead body and it was pure speculation that they had died trying to save one of their dogs.
A local man was walking his own dog when four unattended dogs approached him and started playing. He could not see the dog owners anywhere. Another walker saw a body in a shallow part of the river and waded in to recover Alicia.
A North Wales Search and Rescue helicopter located David Platt's body after midnight wedged against a fallen tree in the river.
Recording verdicts of accidental death, the coroner, Nicola Jones, said, "there are no signposts warning of the dangers of flooding and of entering the water.
"I will write... recommending they take steps to improve safety by that river bank either by signage or consider a method of closing the walks when there is a danger."
Load more updates
Back to top