A fire hero has been commended after he entered a burning house and saved the life of a suicidal young woman inside.
Mold Crown Court heard today that 21-year-old trainee veterinary nurse Lauren Edwards was so depressed she started the fire in order to kill herself.
Wayne Brown was walking past the house in Gwersyllt, near Wrexham when he heard the sound of a smoke alarm. He could see smoke coming down the stairs, and the heat was so intense that it was melting the door frames.
He roused Miss Edwards, got her out, put a coat around her and also raised the alarm. Judge Walters said today "He is to be commended for his public spiritedness."
Edwards was jailed for two years after she admitted arson and being reckless whether life would be endangered, at the home she shared with her mother and brother.
Four immigration offenders have been arrested during operations by Immigration Enforcement officers in Ammanford, Wrexham and Swansea.
Read the full story ›
Advertisement
Amanda Nixon Herron has been missing from Chirk in Wrexham since 7pm on Wednesday 4th April 2016.
She was last seen wearing a grey hoodie, jeans, a wolly cap and carrying a black rucksack.
North Wales Police are urging people to call them on 101 if they have seen her or have any information about her whereabouts.
Local council puts up sign banning people from "urinating and defecating" in a local park. There is a £1,000 fine if you do.
Read the full story ›
Advertisement
Andrew Dodman was so desperate for money to feed his gambling addiction he robbed a betting shop armed with a knife.
Read the full story ›
Outrageous comic Roy "Chubby" Brown was forced off stage at a gig by a group of whistling hecklers.
Read the full story ›
Football fans in Wrexham were left disappointed this afternoon after the club's match was postponed because of snow.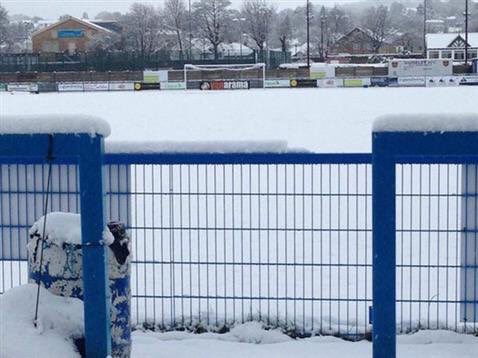 The team was due to take on Guiseley at Nethermoor but due to heavy snow and rain it was called off.
In a statement the club has thanked their hosts for the 'professional way' they dealt with the weather problems, and say they're looking forward to their first visit to Nethermoor in the 'near future'.
Load more updates