The Board of Directors of the WRU have voted Gareth Davies as the new Chairman of the governing body to replace David Pickering.
Gareth Davies will be terminating his contract as Chief Executive of the Newport Gwent Dragons after a suitable notice period and will take up the post with immediate effect.
The Board voted for the new chairman in a secret ballot after both Gareth Davies and current Board director Martin Davies were nominated as candidates for the position.
Davies takes over from Pickering, who has spent the last 11 years as chairman.
He said:
"It is a fantastic honour to be elected Chairman of the WRU and I will aim to live up to my old Gwendraeth School moto which is : "There is no honour without responsibility."
"I want to thank the Board of Directors for their support and confidence in my ability to represent the WRU in this prodigious role. I have also been encouraged by the support I have already received from so many grassroots clubs.
"I also want to personally thank the departing Chairman, David Pickering, for the immense contribution he has made across the past eleven years he held this post."
The Group Chief Executive of the WRU, Roger Lewis, said:
"We all know how important the Chairman of the WRU is in Wales, not just for our sport, but for the position rugby holds within the cultural life of our nation.
"I look forward to working closely with Gareth as we seek to sustain and develop our role as the national sport of Wales and a key nation at the top level of the world game."
In a further vote by the Board Ken Hewitt was elected to continue as Deputy Chairman of the WRU.
The WRU says re-investment into the game by the governing body is at record levels.
During the last financial year the WRU allocated £22.5 million into rugby an increase on the previous period at £22.1 million.
In this year's annual report the WRU also posted a profit before tax of £2.4 million on a turnover of £58.5 million for the period.
The total rugby allocations stand at just over £4.3 million for the community game, £1.1 million for the Principality Premiership and £17.1 million for the Regions in Wales.
It also says during the year the repayable bank debt was reduced to £15.0 million.
Advertisement
Toulon president Mourad Boudjellal says he's not ruled out terminating Leigh Halfpenny's contract due to ongoing injury problems.
Read the full story ›
Wales team v @bokrugby Forwards: G Jenkins, K Owens, S Lee, L Charteris, A W Jones (Capt), D Lydiate, J Turnbull, T Faletau (2/3)
Wales team v @bokrugby Bench: M Rees, P James, A Jarvis, J Ball, D Baker, G Davies, J Hook, M Morgan (3/3)
Only four club representatives voted to oust the regime after WRU's former Chief Executive David Moffett prompted the vote.
Read the full story ›
"Through the past six months, the Welsh Rugby Union has retained its dignity" said WRU Chief Executive Roger Lewis.
"We have not been dragged into the gutter to exchange playground insults with others."
"It's been a dark day, instigated by a very very small minority of people, and the reason I emphasise that, hundreds and hundreds of men and women supported the Welsh rugby union today" he said.
"We only had four people against us in that vote of no confidence, and the rest, hundreds, supported the Union, and that is the true reflection of where we are in Wales today."
Advertisement
The Welsh Rugby Union has seen off a vote of no confidence following an Extraordinary General Meeting in Port Talbot today.
Two resolutions voted on were that the WRU board of directors had not been acting in the best interests of Welsh rugby, while a second had called for a vote of no confidence in the current board.
A total of 39 WRU member clubs and Wales' four professional regions had supported calls for an EGM - the WRU's first since 2007 - with the protest driven by former chief exec David Moffett.
Moffett gained sufficient backing for the meeting to be called, but it ended after almost four hours of debate.
Disaffected clubs had claimed the WRU board of directors weren't overseeing Welsh rugby with the best interests of the game at heart.
The WRU has agreed to hold a ballot of all clubs to reach an agreement on whether a proposed new national league structure of the amateur game will go ahead, or whether the existing structure will be kept for next season.
The Welsh Rugby Union's Extraordinary General Meeting is underway in Port Talbot.
43 clubs including the four professional regions have called for the meeting to discuss concerns over league structure and WRU finances.
Ex-WRU chief David Moffett is seeking election to the governing body.
A no confidence vote at an EGM could force out elected members.
Bristol bound fly-half Matthew Morgan has described his surprise selection for Wales' tour to South Africa as a 'dream come true'.
Morgan was overjoyed to be selected in Warren Gatland's 32 man squad after an impressive cameo off the bench for the Possible during their defeat at the hands of the Probables at the Liberty Stadium last night.
Gatland was full of praise for the 21 year-old saying he 'came from nowhere' to force his way into the New Zealanders plans. Wales fly out for their two test tour on Thursday.
Wales Squad to South Africa:
Backs:
L Williams, M Morgan, J Williams, G North, A Cuthbert, C Allen, J Roberts, J Davies, S Shingler, J Hook, D Biggar, M Phillips, R Williams, G Davies.
Forwards:
G Jenkins, P James, A Jones, R Jones, S Lee, A Jarvis, K Owens, M Rees, S Baldwin, A-W Jones (Captain), L Charteris, J Ball, I Evans, A Shingler, J Turnbull, D Lydiate, T Faletau, D Baker.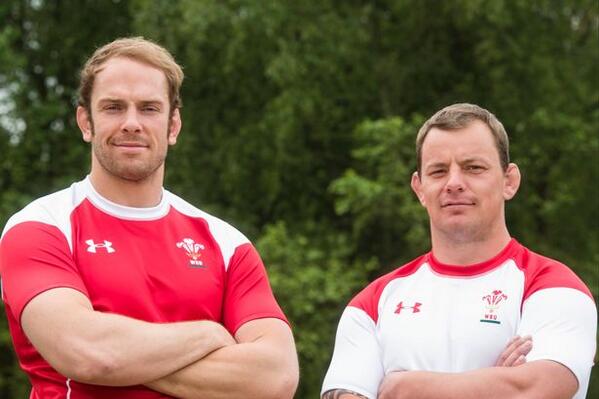 Rob Howley and Robin McBryde have named their sides for Friday's Probables v Possibles senior trial.
England-based players including Gavin Henson, Paul James and George North miss out, leaving Henson's hopes of a Wales return looking slim.
Load more updates