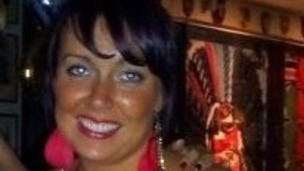 Karina Menzies, 31, died following the incident in the Ely area of the city on October 19.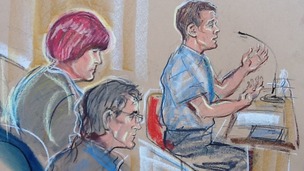 The 47-year-old gave his account of what happened to April Jones, but denied her abduction and murder.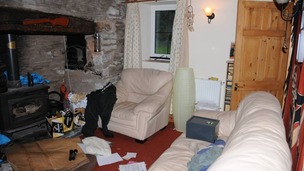 Mold Crown Court hears from forensic experts for both the prosecution and defence.
Live updates
Factory fire in Holywell
A458 remains closed after Holywell factory fire
Firefighters are continuing the dampening down process following the fire at an industrial unit on Greenfield Business Park, Bagillt Road, Greenfield, Holywell.

Everyone is back in their properties, but the A548, main coast road passing

Greenfield Business Park will remain closed until further notice.

North Wales Fire and Rescue Service and North Wales Police wish to thank everyone for their cooperation and patience during the incident.
– North Wales Fire and Rescue Service
Motorcyclist killed in Second Severn Crossing crash
Gwent Police confirm a male motorcyclist has died following a collision on the Second Severn Crossing.
A police spokesperson said the force received a report at 5.50pm.
The M4 remains closed at Junction 23 eastbound, with traffic being diverted.
Advertisement
Weather & Travel
Second Severn Crossing: M4 closed eastbound after crash
The M4 is closed eastbound between Junction 22 and 23 due to an accident.
Two lanes westbound have also been closed due to an earlier incident, with delays of 20 minutes due to congestion.
Factory fire in Holywell
Holywell fire factory staff: 'Everyone was panicking'
Factory staff had to flee their workplace following a fire and a series of explosions on the Greenfield Business Park in Holywell today.
One told ITV News: "There were massive explosions... the building shook. Everybody was panicking."
Families living in the area were told to stay indoors as plumes of thick, black smoke filled the skies.
There was also disruption on main roads in the area, and trains on the nearby North Wales coast line were halted for much of the day.
Lorna Prichard reports.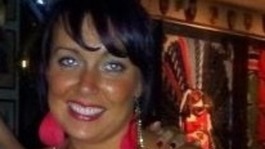 Karina Menzies, 31, died following the incident in the Ely area of the city on October 19.
Read the full story
Man admits 'hit-and-run' death
Van driver admits killing mother in Cardiff 'hit-and-run'
Van driver Matthew Tvrdon has admitted at Cardiff Crown Court that he killed mother-of-three Karina Menzies in a 'hit-and-run' incident in the Welsh capital last October.
He has pleaded guilty to manslaughter on the grounds of diminished responsibility.
The 32-year-old appeared via videolink at Cardiff Crown Court from Ashworth high security psychiatric hospital in Maghull, Merseyside.
Karina Menzies died in the incident in the Ely area of Cardiff on October 19.
Advertisement
Factory fire in Holywell
Crews 'happy' with Holywell factory fire progress
Factory fire in Holywell
Pictures: Crews work to contain Holywell factory fire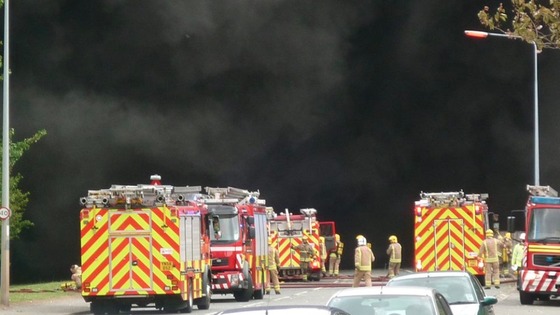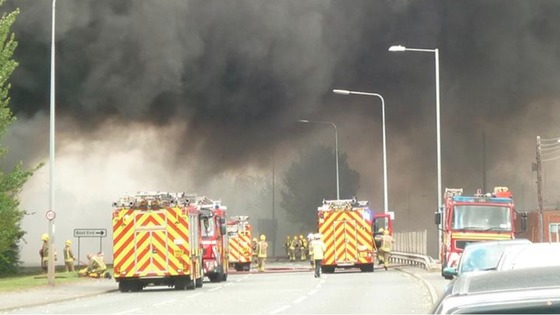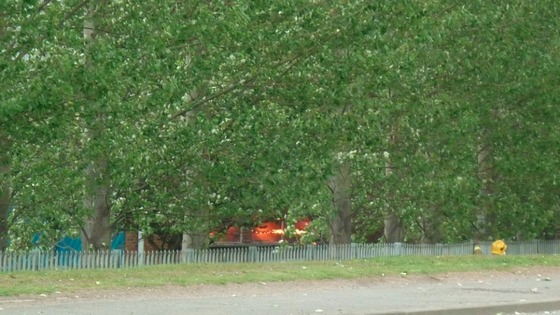 Maesteg stabbing sentencing
Maesteg stabbing: Stuart Worvell jailed for 12 years
A man found guilty of stabbing to death a stranger who called at his Maesteg home has been jailed for 12 years.
Thomas Sutton, 20, died after being stabbed nine times by Stuart Worvell in June last year.
Worvell was convicted of manslaughter in March after a jury found him not guilty of murder.
Cardiff Crown Court had heard Mr Sutton and his friend Kyle Harris, 18, had called at Worvell's house believing to be a party there.
Worvell claimed he had acted in self-defence.
But Judge Mr Justice Wyn Williams KT today told him: "You committed a significant, serious, unlawful attack on Kyle.
"Nothing leads me to believe you have shown any remorse. Certain aspects of your behaviour in court lead me to the opposite conclusion."
Factory fire in Holywell
Holywell factory incident causes travel disruption
Trains are able to run again between Chester and Rhyl - delays of up to 15 minutes expected until 17:00 - #Flint
From
@nationalrailenq
on Twitter:
Load more updates