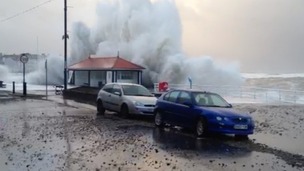 These videos show the ferocity of the waves hitting Aberystwyth seafront this morning, leaving the roads strewn with debris.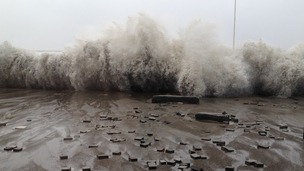 Days of severe weather have taken their toll in coastal areas around Wales.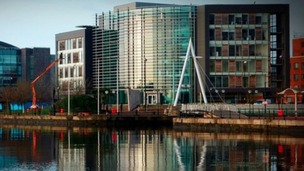 Following the launch of Coast & Country and Newsweek Wales, not to mention winning two BAFTA Cymru awards, another busy year lies ahead...
Live updates
Wrexham woman's remarkable recovery from horrific burns
A year ago, Catrin Pugh could barely walk.
She suffered burns to more than 90% of her body in a coach crash whilst on a ski trip and medics weren't hopeful she'd survive.
But the 20 year-old from Llandudno has astounded doctors with her miraculous recovery.
And she's even back on the slopes.
Ian Lang reports.
A teenager reported missing from his home in Bargoed has been found, police say.
Curtis Gingell, 14, had not been seen since 4th July. Gwent Police says he's been located safe and well.
Advertisement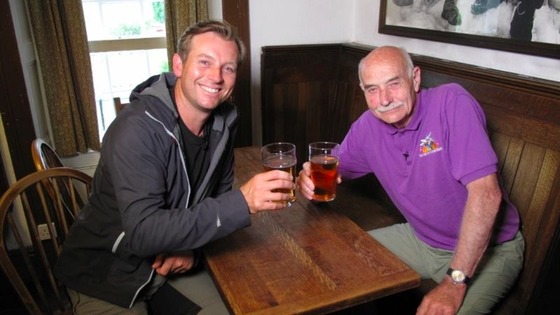 Coast & Country returns this Friday with a brand new series showcasing the very best of the Welsh countryside and its people.
This week Andrew Price meets legendary mountaineer Eric Jones and they go rock climbing in the Llanberis Pass, in the Snowdonia National Park.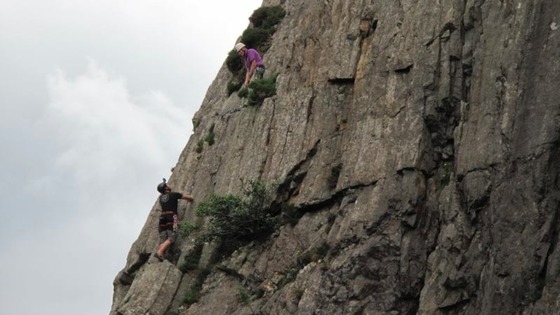 During a visit to Pen-y-Gwryd Hotel, which is full of mountaineering history, Eric tells us about his greatest adventures, such as climbing the north face of the Eiger by himself, without ropes.
He also recounts the time he flew over Everest in a hot air balloon, narrowly avoiding disaster due to a frozen oxygen pipe. Hannah Thomas discovers the results of a phenomenal renovation project that's brought a magical part of Carmarthenshire back to life.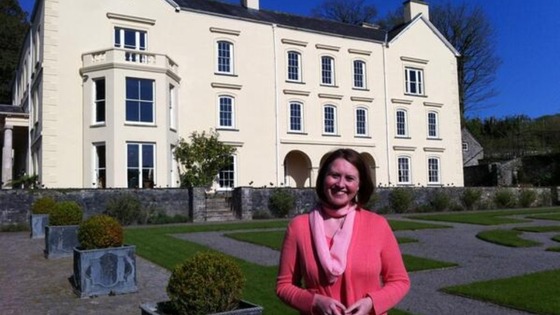 Aberglasney House and Gardens was once lost in time, but thanks to a shock donation from an American benefactor it's blooming once more.
Nicky is put through her paces when she spends the day training with the RNLI lifeguards on Aberafan beach and meets a crew of aspiring lifeguards.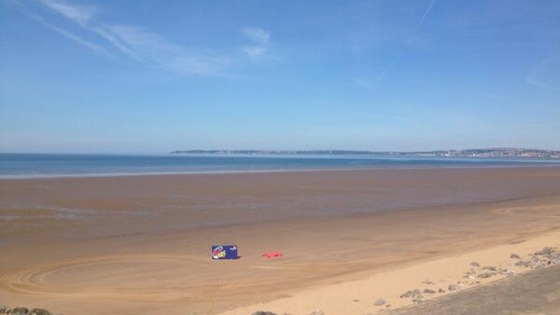 Don't miss the start of our summer series this Friday, July 11th at 8.00pm on ITV Cymru Wales.
Industrial action hit services across Wales
One unexpected consequence of today's strike action was gridlock on roads across much of Cardiff as thousand of motorists were delayed.
The reason - the closure of the Butetown Tunnels linking the southern side of the city. Workers that monitor CCTV cameras in the tunnels joined thousands of other public sector workers in a mass walkout in a dispute over pay, pensions and spending cuts.
Cardiff Council says the decision to close the tunnels wasn't taken lightly.
James Crichton-Smith reports.
Industrial action hit services across Wales
Steve Thomas, Chief Executive of the Welsh Local Government Association (WLGA) says there will be no improved offer from the UK government following today's mass walkout of public sector workers:
"If today is about registering protest against austerity, it's understandable. If it's about getting a raised offer, that's not going to happen."
When asked how they would deal with further disputes, Mr Thomas says today's strike action shows little enthusiasm from union members:
"The union must reflect on todays action - it's been very patchy - most of the civic centres around Wales are still open.
"We're seeing many people go into work, we've seen very low responses to the ballot and that tends to signal to me not much enthusiasm for strike action today".
"I would say to them (trade unions) to protect their members - don't lose another days pay. Take the offer."
Power station 'breaching environmental standards'
Natural Resources Wales says the European Commission's actions are the next step in a process that has been ongoing for more than 12 months.
We have been expecting the commission's latest opinion on these matters. We will now fully consider these in order to submit evidence and advice to the Welsh and UK Governments to help with their responses.
– Ceri Davies, Natural Resources Wales
Advertisement
Industrial action hit services across Wales
Over a million public sector workers across the UK are taking industrial action in a series of disputes over pay, pensions and conditions according to union leaders.
In Wales, hundreds of schools are closed and many council services have been affected.
You've been having your say about what you think of today's strikes:
When did this become about 'teachers' striking? Aren't the fire men and nurses and refuse collectors etc also striking? Teaching profession seems to be a very easy unjust target for venting anger and frustration
– Debbie Moon
I don't want more !!! I want enough and at the moment I would be better off on benefits than trying to pay my way by working full time in the public sector.
– Lisa Davies
Try working in the private sector. No pay rise in years so will the teachers reimburse my childcare costs for strike days and permit me to take my daughter out of school during non term time? Especially as I am not allowed half term weeks off from work.
– Lisa Stevens
Power station 'breaching environmental standards'
Friends of the Earth Cymru has welcomed the European Commission's actions and says the government needs to take its environmental responsibilities seriously.
The European Commission agrees with us that there is a strong case for legal action. The UK and Welsh Governments breached an unprecedented number of European Directives in granting permission for the hugely damaging Pembroke Power Station to operate.
Once again, we're discussing systemic failures in due process and environmental governance. It's about time governments started taking their environmental responsibilities seriously. The environment of Wales is one of our greatest assets; no-one benefits when some of our best environmental features are damaged.
– Gareth Clubb, Friends of the Earth Cymru.
Welsh Government ministers and their staff spend more time on Facebook, than any other website.
That's according to information obtained by Conservative Assembly Member Antoinette Sandbach's office.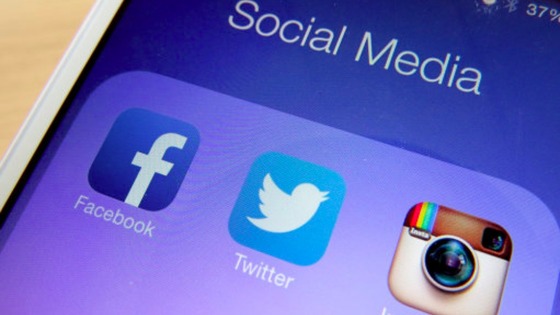 Labour Ministers and civil servants also spend more time on travel review website TripAdvisor and online retailer Amazon than on the Welsh Government's own website.
Amongst the other most visited websites are Ebay, Rightmove, Next, Argos and LinkedIn.
Ms Sandbach said:
"These revelations give an astonishing insight into life in the Labour-run Welsh Government, which is rife, apparently, with people chatting on Facebook.
"While everyone is entitled to a lunch break, there are questions as to why Ebay, Argos, Next and Rightmove feature so prominently in the list of most visited websites by Welsh Government staff."
The First Minister published the top 25 most visited websites by the Welsh Government from 4 April to 3 July 2014.
He says social media sites are a core part of its approach to communicating on Welsh Government business:
"Using the internet helps enhance digital skills more generally, and in addition to access for work purposes, Welsh Government policies allow staff to make use of the internet during hours that they are not working.
"Access is provided to social media channels, including Facebook, Twitter and YouTube, which are a core part of our approach to communicating and engaging on Welsh Government business."
Power station 'breaching environmental standards'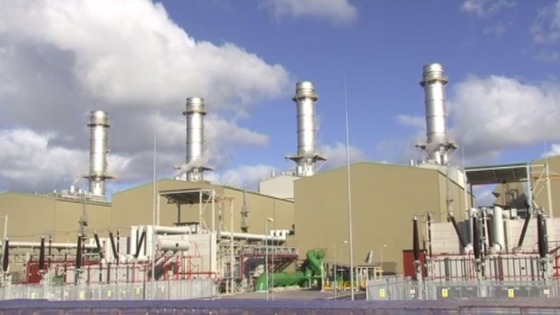 Pembroke Power Station is breaching environmental quality standards, according to the European Commission.
It says the plant's cooling system has 'a damaging impact on the surrounding ecosystem' and that development consent for the site was given before full environmental assessments were completed.
The commission states that warm water returned from the plant to the Milford Haven waterway - a Marine Special Area of Conservation, protected under EU law - has a heavy biocide load, which affects smaller fish, their eggs and other organisms.
The plant, which is Europe's largest gas-fired power station, officially opened in 2012 and the commission first raised concerns about its environmental impact in December that year.
The UK Government has two months to respond and if no action is taken, the EU could start court proceedings and ultimately impose fines.
Load more updates