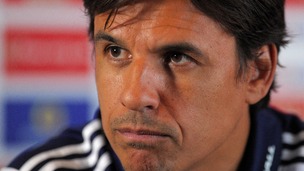 Chris Coleman is a manager who divides opinion. Nick Hartley takes a look at his tenure as Wales manager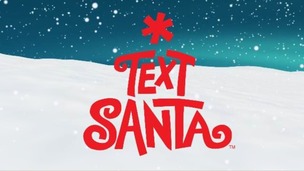 The charities benefitting this year are Age UK, Barnardo's, BeatBullying, British Heart Foundation, Clic Sargent and Help the Hospices.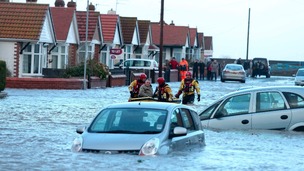 The severe weather has seen residents rescued from their flooded homes, travel disrupted and schools closed.
Live updates
Santas' Cardiff Bay run
Nearly 1,000 fundraisers dressed in festive costume ran 5km around Cardiff Bay to raise money for the charity Welsh Hearts.
Advertisement
National
A five-year-old girl was taken into care by social workers after her weight increased to more than 10-stone.
The child, weighing a reported 10st 10lb, was taken into care in Newport, south Wales in August last year, The Sunday Times (£) reported after obtaining data under a freedom of information request.
Her weight had been reduced to below eight stone when she was weighed again this September, however her body mass index remained around double what is normal for a five-year-old girl.
The local council said the decision to take the girl into care had been based purely on her obesity, but refused to give anymore information on the case for the fear of identifying the child.
Santas' Cardiff Bay run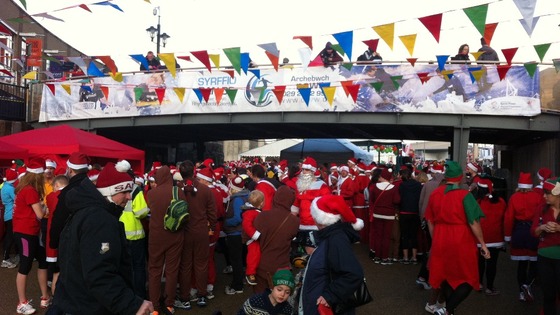 Hundreds of Santas and elves are running around Cardiff Bay. It's all to raise money for Welsh Hearts. Participants are running, walking or jogging the 5km course.
An investigation has been launched after a body was found in Porthcawl. Police were called to Victoria Ave just before 8:30 this morning. The body of a male, believed to be 58 years old was found.
No formal identification of the body has taken place and police aren't treating the find as suspicious. Enquiries are ongoing to trace the next of kin.
Wales Weather
Today:
Rather cloudy at first with scattered showers in places but these should ease through the morning with increasing amounts of sunny spells developing, particularly across the east. It will be fairly breezy but will remain mild. Maximum temperature 11 deg C (52 deg F).
Tonight:
It will be a mainly dry but rather cloudy night with any cloud breaks leading to the odd mist patch developing. Remaining mild and frost-free. Minimum temperature 7 deg C (45 deg F).
Monday:
After a largely cloudy start, the cloud should break to allow some bright or sunny intervals to develop, especially across the east of the country. Staying mild. Maximum temperature 11 deg C (52 deg F).
Advertisement
Record cycle to South Pole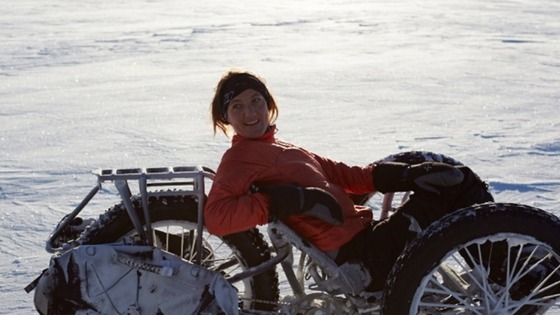 Adventurer Maria Leijerstam, 35, is heading out to Antarctica in an attempt to become the first person in the world to cycle to the South Pole from the edge of the continent.
She will spend both Christmas day and New Years day cycling in temperatures as low as minus 40 degrees with the aim of reaching the South Pole by January 7 2014.
Cardiff Airport travel disruption
Passengers flying to and from Cardiff Airport experienced some delays and disruption today, after a technical glitch at the UK's main air traffic control room. Cardiff was one of the airports affected by the problems earlier this morning. Alexandra Lodge reports.
Flashmob dance proposal in Cardiff city centre
VIDEO: Watch how Chris Thomas proposed to Ruby Colomb in Cardiff city centre today. A flashmob dance was arranged. Friend Nici Bull was behind the choreography, which culminated in the big question. Press play to find out if Ruby said yes!
Load more updates