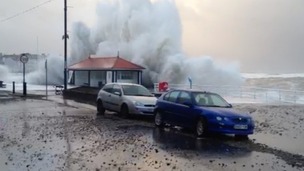 These videos show the ferocity of the waves hitting Aberystwyth seafront this morning, leaving the roads strewn with debris.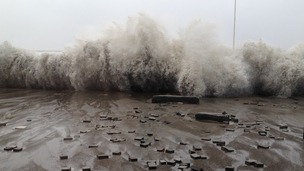 Days of severe weather have taken their toll in coastal areas around Wales.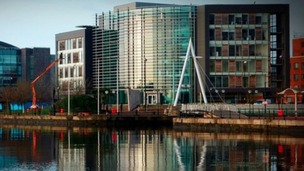 Following the launch of Coast & Country and Newsweek Wales, not to mention winning two BAFTA Cymru awards, another busy year lies ahead...
Live updates
Three dead in separate crashes across Wales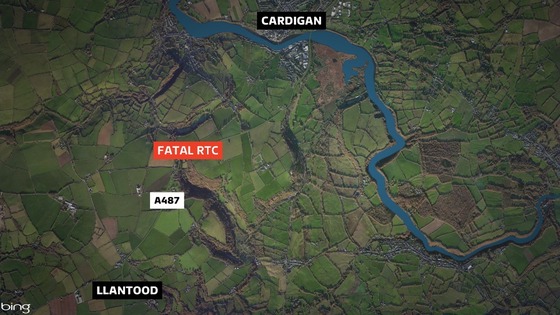 A motorcyclist has died after being involved in a collision with a lorry on the A487 near Cardigan.Dyfed Powys Police say the crash happened at 1.40pm this afternoon.
The road is currently closed in both directions between Llantood and Felindre Farchog with diversions in place at Egwyswrw and Cardigan roundabout.
Three dead in separate crashes across Wales
A woman who suffered 'life-threatening injuries' in a crash in Swansea last night has since died, police say.
The 21-year-old woman was a passenger in a black Honda Civic, which crashed into parked cars on Langdon Road in the SA1 development at around 10.25pm
She was taken to the University Hospital of Wales in Cardiff, but South Wales Police say she has now died from her injuries.
A police spokesperson said the man who was driving the car, who has been arrested, is 21 not 20 as they earlier stated.
Advertisement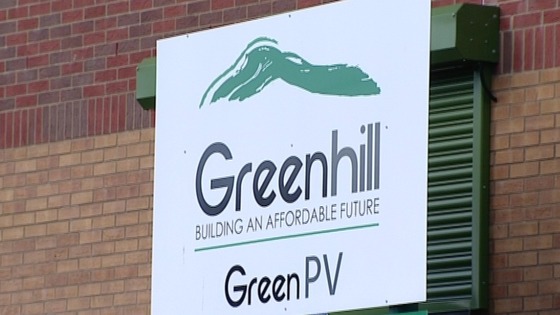 Around 150 jobs are under threat at a Newport construction firm, after workers were told it was to close.
The Union of Construction Allied Trades and Technicians (UCATT) says the workforce at Green Hill Construction Ltd is in "shock" after they were told the company would close earlier this week.
Nick Blundell, regional secretary for UCATT Wales, said: "The workforce are in shock, This is a terrible time for a company to go under just before the Easter break. Workers are missing holiday pay as well as two weeks wages.
"We are advising our members to cooperate with the administrators and we will also be helping them to make a claim for a protective award as the company failed to consult with the workforce, before making them unemployed."
The company could not be reached for comment.
Police are appealing for information after two children claimed they were approached by an elderly lady who asked them to get into a parked van in Monmouthshire.
A 17-year-old girl and a five-year-old boy were walking their dogs along Roman Road, Caerwent just before 6pm yesterday, when they say they were approached by a woman wearing a long purple coat, a purple hat and smart shoes. A 'scruffy' man was said to be in the van, which had dark windows.
Neither child was harmed. Gwent Police is asking anyone with information to contact 101, quoting log number 403 17/4/14.
Wales Weather
A dry and fine day with plenty of strong sunshine. Winds will be light and variable and it will feel warm. Maximum temperature 13 deg C (55 deg F).
Three dead in separate crashes across Wales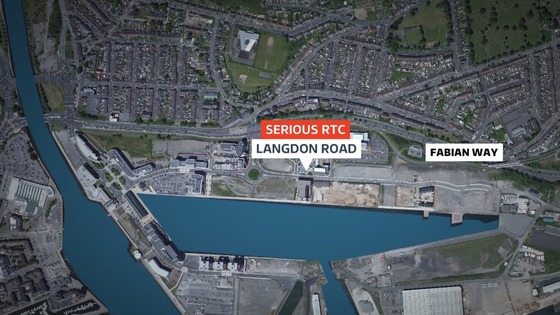 A man has been arrested, after a crash in Swansea left a woman with 'life-threatening injuries.'
The 20-year-old man was driving a black Honda Civic when it collided with parked cars in Langdon Road in the SA1 development at around 10.25pm last night.
South Wales Police say the 21-year-old woman who was a passenger in the car is being treated for 'life-threatening injuries' at the University Hospital of Wales, Cardiff. Two other people, who were in another car, are also receiving treatment for injuries.
Police are appealing for anyone with information or who saw a black Honda Civic in Swansea Marina or SA1 areas last night to contact 101 or Crimestoppers on 0800 555111.
Advertisement
Three dead in separate crashes across Wales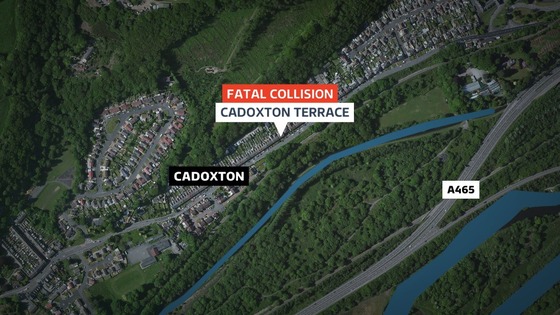 A 27-year-old man was killed this morning after his motorbike crashed into a parked car near Neath.
South Wales Police say he was riding on Cadoxton Terrace, Cadoxton in the direction of Neath town centre when the collision happened at around 2am.
Anypne who saw or heard the collision is asked to contact South Wales Police's Roads Policing Unit on 101 or Crimestoppers anonymously on 0800 555111.
People urged to take care around reservoirs over Easter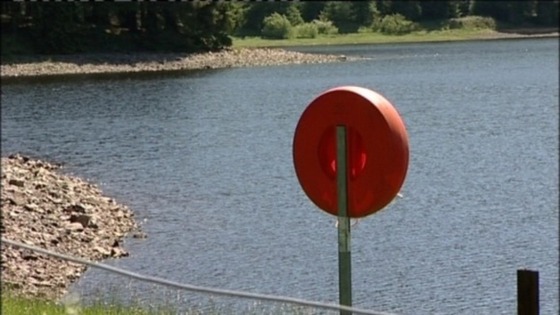 People across Wales are being warned of the dangers of swimming in reservoirs, as large parts of the country enjoy warm weather in the run up to the Easter bank holiday weekend.
Welsh Water owns and maintains more than 80 reservoirs across Wales and although visitors are welcomed to these recreational sites, they are being warned not to swim in them because of the dangers, which can lead to fatal injuries.
The company has already reported instances of people swimming in some reservoirs in south Wales in the last few weeks including Lower Carno (Ebbw Vale) and Llandegfedd (Usk/Pontypool).
Two people died in Brecon Beacons reservoirs (Ponsticill and Cantref) in one weekend in July 2013.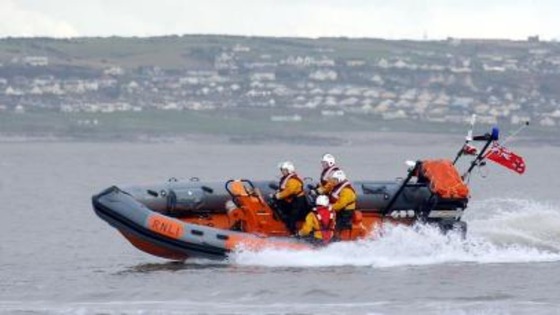 RNLI lifeguards return to their posts around Wales this Easter weekend and have reminded beach-goers to be aware of the dangers.
From 10am the charity's lifeguards will be present at Aberavon, Neath Port Talbot, Whitmore Bay in Barry Island and Tenby South beach to offer advice and assistance to beach-goers.
All three beaches kept the lifeguards extremely busy in 2013.
Whitmore Bay was the busiest Welsh RNLI lifeguarded beach for the second year running as the lifeguards responded to 221 incidents and assisted 236 people.
"RNLI lifeguards are trained to respond to a range of incidents both on the beach and in the water," said Stuart Thompson, South Wales RNLI Lifeguard Manager.
"We work with the Ambulance Service as First Responders to deal with minor and major first aid incidents, rescue people from rip currents as well as assisting other emergency services to help search for missing children.
"It was great to see thousands of people enjoy the hot weather on Welsh beaches last summer and hopefully we'll see more of the sun again this year.
"When enjoying the coast we advise people to try and visit a lifeguarded beach and to always swim or bodyboard between the red and yellow flags - this is the area that's patrolled by the lifeguards.
"If you get into trouble raise your hand and shout for help; or if you see someone else in danger please don't try and attempt the rescue yourself - tell a lifeguard or call 999 and ask for the Coastguard."
Load more updates