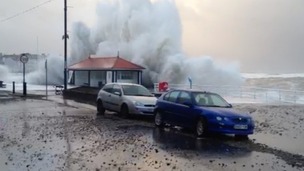 These videos show the ferocity of the waves hitting Aberystwyth seafront this morning, leaving the roads strewn with debris.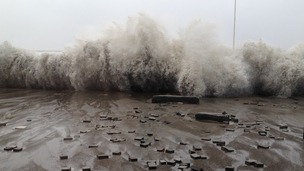 Days of severe weather have taken their toll in coastal areas around Wales.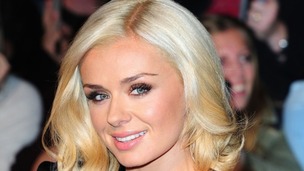 Here's a full list of those in Wales who have been named in the New Year's Honours List.
Live updates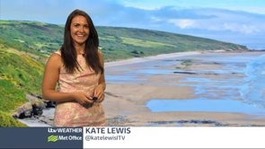 Another warm and sunny afternoon throughout the country. Temperatures will remain in the mid to high teens overnight.
Read the full story
South Wales Police are appealing for information after a woman and man were hit by a car near the Burns and Plastics Department, in the grounds of Morriston Hospital, Swansea.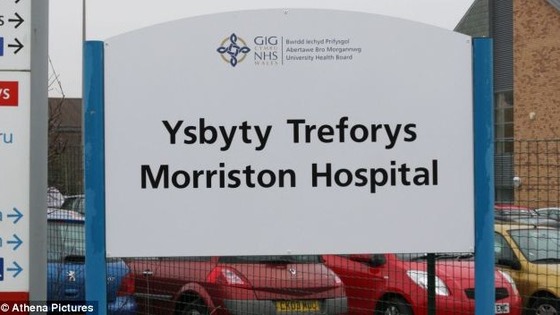 The incident happened on Monday 21st July and involved a dark grey Audi A4 motor car, which was being manoeuvred within the car park, and has collided with a male and female at the location say police.
As a result of this collision, the female has sustained life threatening injuries, the male sustaining lesser injuries. Both are receiving treatment at Morriston Hospital.
– South Wales Police
Advertisement
A woman had the "shock of her life" when she found a five-inch long locust in her Tesco salad.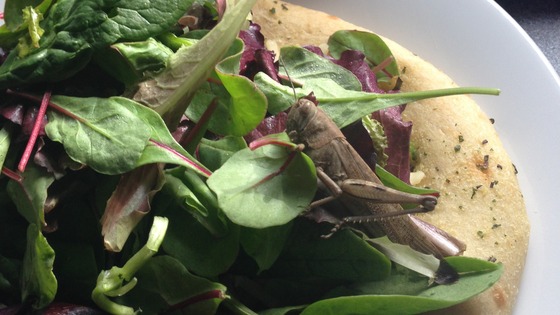 The woman who asked not to be named said she was too tired to wash the leaves which she would normally do after buying it at a store in Prestatyn.
I buy bags and bags of salads but that put me off for weeks.

It was very cold and there was a little bit of eye movement and one of its antenna was moving.

I put it in the garden then realised that was a mistake so ran back outside but it had gone. I think a blackbird might have eaten it.

It scared the living daylights out of me and I freaked out.

When I picked the bag up I thought that's a bit heavier than usual and then I had the shock of my life.
– Nurse from Prestatyn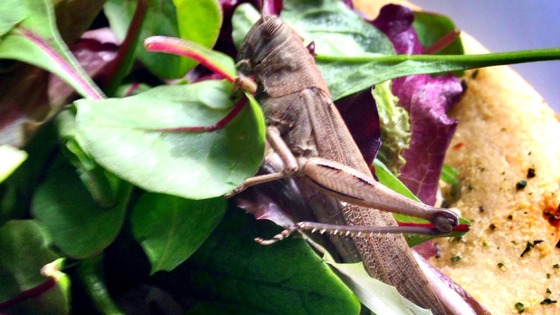 The nurse took the salad bag back to Tesco the next morning and it was sent off for an investigation. The woman then received a letter and a voucher for £10.
A spokesman for Tesco said, "We set ourselves very high standards for the safety and quality of our food."
The work of the Probation Service in Wales needs to improve to better protect the public and reduce the risk of reoffending says a report published today.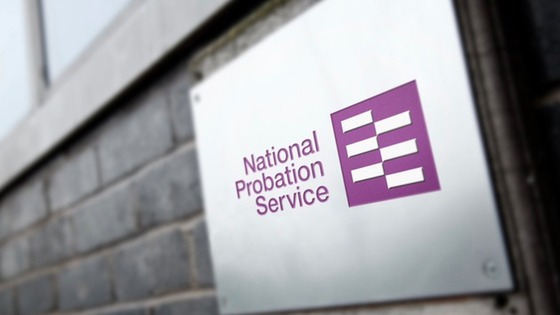 Paul McDowell, Chief Inspector of Probation, said a recent inspection looked at whether the service was working so as to reduce the likelihood of reoffending and whether it provided a high quality service to courts and victims.
The inspectors' concerns included:
An initial assessment of the offender's likelihood of reoffending had either not been completed or been completed too late - this meant proper consideration could not always be given to the methods most likely to be effective when working with the individual.
A number of cases had not received an initial screening or full analysis of the offender's risk of serious harm to others and too few cases included an effective plan to manage the risk of harm an offender posed.
Court reports did not always include information from children's social services where there were potential child protection concerns because inquiries had not been made
There were some disappointing findings ... Specifically, a significant number of initial assessments and sentence plans had not been completed, or had been completed so late that they were not meaningful. Oversight by managers needed to be more rigorous so that these deficits could be addressed. Notwithstanding this, when appropriate work was delivered the results were satisfactory and we saw good use of restrictive interventions to manage an individual's risk of harm to others.
– Paul McDowell, Chief Inspector of Probation
The timetable for the closure of the slip road from the M4 motorway into Port Talbot has been confirmed - it will start on the 4th August.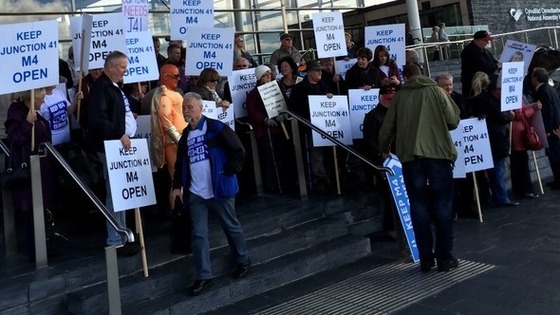 Neath and Port Talbot Council say the timetable was agreed upon after a meeting with the Welsh Government. the town's Chamber of Trade and local businesses.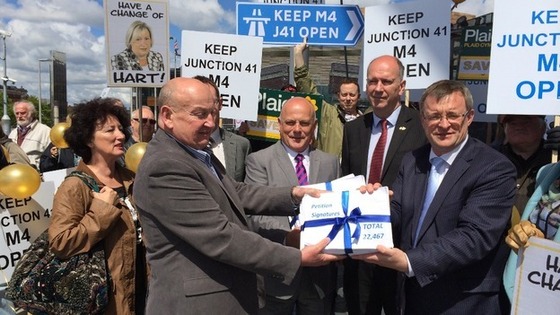 The trial peak-time closure of the westbound slip road at Junction 41will start on 4th August 2014 between 0700 to 0900 and1600 to 1800, Monday to Friday.
Campaigners handed in a petition with more than 22,000 signatures against the closure plans which they say will hit trade and worsen traffic problems.
Over £1m of tax payer's money is spent a year on subsidising the air service between Cardiff and Anglesey but a report publishd today says if the service is to continue it needs to be marketed better to improve passenger numbers.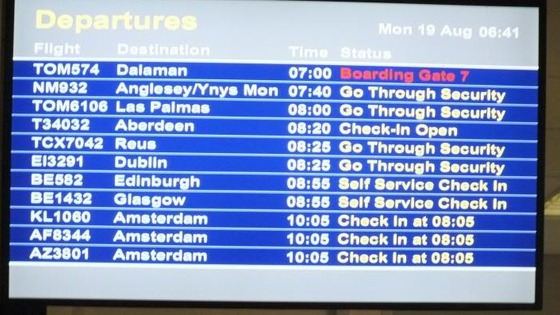 The National Assembly's Public Accounts Committee report comes ahead of a decision by the Welsh Government on whether the service should continue.
The service has been running twice daily weekday flights since 2007 and and without a £1.2m subsidy "would not otherwise be commercially viable" says the report.
The report says passenger rates have fallen by 43% since their peak in 2008-09 and poor marketing is to blame.
While initially successful, the committee would like to see this improved, in order to once again maximise value for money, such as promoting the available connecting bus service and flights to other destinations.
– Public Accounts Committee

The committee says its also concerned the service is under performing when it comes to providing value for money for the Welsh taxpayer and says the Welsh Government should in future ask for a "comprehensive marketing programme" to be undertaken by a successful bidder.
Advertisement
A 19-year-old from Narberth who died in a quad biking accident on Sunday has been named as Daniel Roch. He was taking part in a motorcross even near Bwlchllan.
A coroner has opened an inquest into his death.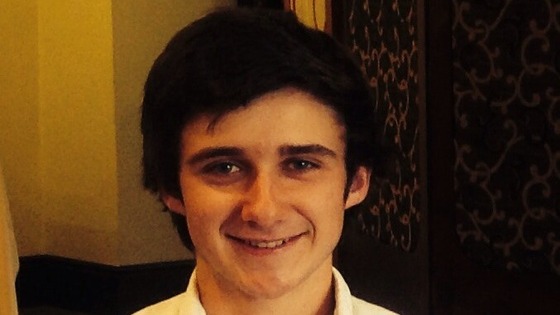 Competitors at Royal Welsh Show show off rare sheep breed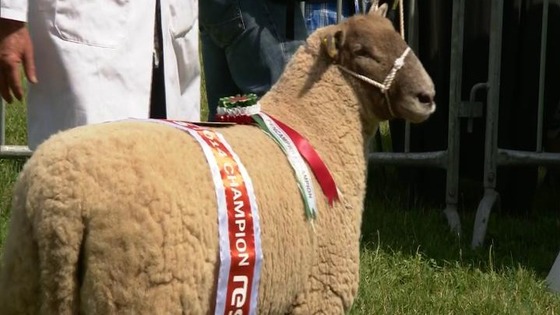 One of Britain's most endangered breeds of sheep may be seeing numbers rise, more than a decade after it was badly hit by the foot and mouth outbreak of 2001.
The Hill Radnor, as it's known, suffered heavy losses when the disease affected Radnorshire - this year's Royal Welsh Show host county.
Farmer Brian Rees says it's good news for the breed.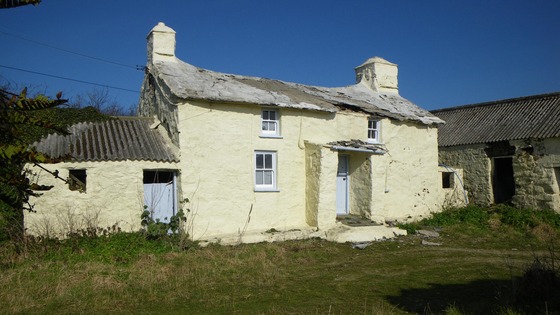 One of the last unaltered examples of a classic Pembrokeshire cottage has been bequeathed to the National Trust.
It was left by the late Mr Glyn Griffiths with the wish that it is restored and it's character restored.
Close to the coast near St. David's, the Grade 2 listed cottage is a small 'two up two down' traditional lime-washed cottage, which dates back to the late 1700s.
The cottage and its outbuildings are in a very poor state of repair and will need substantial conservation work, which will be carried out thanks to the National Trust's Neptune Coastline Campaign.
It's hoped the cottage will be opened as a National Trust Holiday Cottage in the future, with regular open days each year for visitors to see the restoration work.
"We're delighted that Mr Griffiths has chosen the National Trust to safeguard his cottage and we know it holds a special place in the hearts of many people.

"The restoration work planned will preserve the layout as far as possible to provide simple accomodation, whilst retaining the spirit and charm of the traditional Pembrokeshire cottage."
– Jonathan Hughes, General Manager Pembrokeshire
Ambulance timewasters 'putting lives at risk'
The Welsh Ambulance Service is encouraging people to choose the appropriate service for their healthcare needs after more than 31,000 non-urgent calls were received in the last year.
The calls included:
A man who dialled 999 because he had a fly in his ear (Milford Haven, June 2014)
A woman who had eaten cherries and felt constipated (Porth, August 2013)
A man who had discovered a bruise on his foot (Tywyn, November 2013)
A woman who asked whether the green part of a potato was poisonous (Bangor, November 2013)
A man with a ring stuck on his finger (Burry Port, June 2014)
A woman whose boiler had broken and had no credit to call the gas board (Swansea, October 2013)
A woman who dropped a television remote and needed someone to pick it up (Llandudno, December 2013)
A woman who didn't have enough money to buy a train ticket (Newport, March 2014)
A man with a cotton bud stuck in his ear (Bridgend, August 2013)
A mother whose daughter had drunk water from a dog bowl (Swansea, December 2013)
A woman who was intoxicated and needed a lift home (St Asaph, April 2014)
A woman who needed advice because she had fallen out with her brother (Hereford,November 2013)
A man with blisters on his foot(Penmaenmawr, January 2014)
A woman with a cast on her leg and wanted it taken off (Tredegar, January 2014)
Load more updates