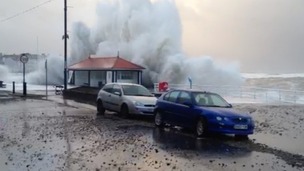 These videos show the ferocity of the waves hitting Aberystwyth seafront this morning, leaving the roads strewn with debris.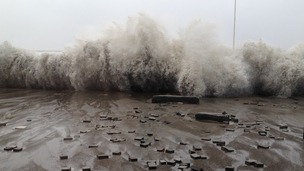 Days of severe weather have taken their toll in coastal areas around Wales.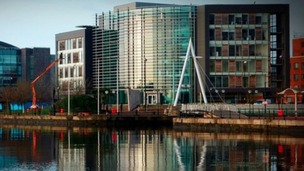 Following the launch of Coast & Country and Newsweek Wales, not to mention winning two BAFTA Cymru awards, another busy year lies ahead...
Live updates
National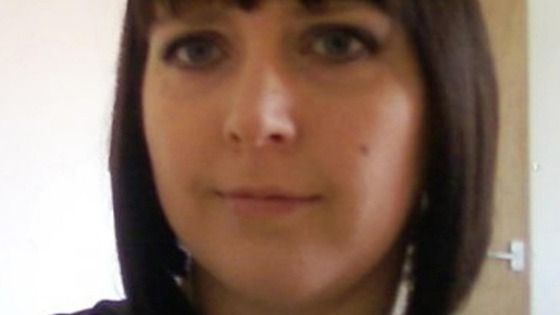 A father whose daughter was murdered by an ex-boyfriend with a secret violent past today said he was "absolutely delighted" women across the country have today been given the "right to know" their partner's history.
The scheme, known as Clare's Law is named after Clare Wood, 36, who was strangled and set on fire by her ex-boyfriend George Appleton at her home in Salford, Greater Manchester.
Clare's Law gives women for the first time the right to know if a partner has a history of domestic violence and is being rolled out to police forces across England and Wales following a successful pilot scheme.
Clare Wood's father, Michael Brown, a retired prison officer from Batley, West Yorkshire, who spearheaded the "right to know" campaign after his daughter's murder in 2009, said today: "I'm absolutely delighted."
"I must admit it's tinged with a bit of emotion and a bit of sadness but we have got what we were fighting for - to bring protection into the country for half the population."
Leanne Wood attacks UKIP at Plaid Cymru conference
In her speech to Plaid Cymru's conference, the party's MEP is expected to say the European Union needs a shake-up to make it 'more relevant' and 'more democratic.' JIll Evans says she wants to return to Brussels to complete 'unfinished business.'
She's the longest-serving of Wales' current group of four MEPs, having first been elected in 1999. But she faces an uphill struggle for re-election in May with support growing for UKIP.
She's expected to tell delegates,
The European Union is a remarkable achievement. But now is the time for change to make it more relevant, more democratic and more successful.

It has led the way on combatting climate change, but it is losing its nerve at the very time when we need radical and positive action.

As a nation with natural assets and huge potential as a powerhouse for renewable energy, Wales should be working in close partnership with the EU and internationally to develop that potential. We need ambitious targets if we are to tackle this serious problem.
I aim to be back in Parliament after the May election, to continue to work for the Welsh national interest and for EU reforms so that the people of Wales benefit fully from membership. Europe must work for Wales.
Advertisement
Leanne Wood attacks UKIP at Plaid Cymru conference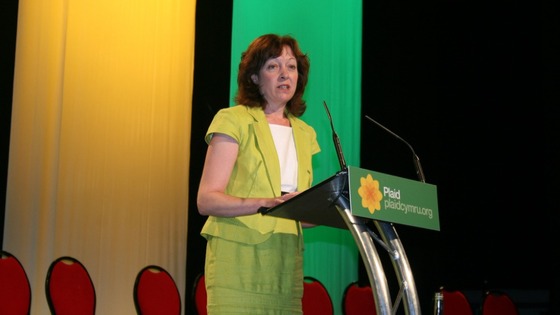 Europe is expected to dominate the second day of Plaid Cymru's conference in Cardiff. Delegates have already heard a warning from the party's leader Leanne Wood that Wales would be marginalized in the EU if Plaid loses its seat in the European parliament.
They'll hear from the person who's occupied that seat since 1999, the party's MEP, Jill Evans when the conference resumes later.
Clare's Law introduced for domestic abuse victims
A scheme giving women the right to know if a partner has a history of domestic violence will be rolled out to police forces across Wales and England from today.
Clare's Law is a domestic abuse disclosure scheme that allows people to find out if their partner, or potential partner, has a history of abuse or violence.
It also allows others with concerns, such as family members, friends and neighbours, to make an application if they have concerns about the welfare of another person. The scheme has been trialled in Gwent and in some areas of England since September 2012.
Read More: Clare's Law trialled in Gwent to raise awareness of domestic abuse
An unexploded shell has been removed from a property in Swansea.
South Wales Police closed off Ystrad Road in the Forestfach area this evening whilst bomb disposal experts dealt with the incident.
The device has since been removed and the road reopened.
Time of Your Life
Ian 'H' Watkins stormed the charts as a member of the massively successful pop band, Steps.
The group's blend of cheesy pop and fun videos saw it sell 20 million records and tour the world.
In 'Time of Your Life' he talks about his life in pop, his hopes for a child with his partner and whether there is a future for Steps.
And he revisits his friends from the Rhondda drama scene where he first learned to perform.
Time of Your Life is on Fridays at 8 on ITV Cymru Wales
Advertisement
Leanne Wood attacks UKIP at Plaid Cymru conference
by Adrian Masters & Owain Phillips
Plaid Cymru's conference has begun in Cardiff with the party's leader launching a strong attack on UKIP.
Leanne Wood told delegates that "a vote for UKIP is a vote against Wales."
The conference is being dominated by European issues because Plaid faces an uphill struggle to hold onto its seat in elections to the European parliament in May.
Daniel Morgan inquiry calls after police corruption link
The grieving relatives of a Welsh private detective murdered in London nearly 30 years ago say they are "worried and disturbed" by new developments in the case.
The Home Secretary Theresa May yesterday revealed possible links between an allegedly corrupt police officer in the Stephen Lawrence inquiry and the investigation into the murder of Daniel Morgan from Cwmbran.
Tonight, one of Wales leading experts on policing has called for a Royal Commission to investigate the growing number of controversial cases.
Over half of Wales' road markings need replacing
There's a warning tonight that urgent action is needed to maintain safety on our busiest roads.
More than half of the road safety markings on our motorways need replacing, according to businesses that carry out the work.
Mike Griffiths reports.
More: Welsh Government says road markings are replaced 'on a priority basis'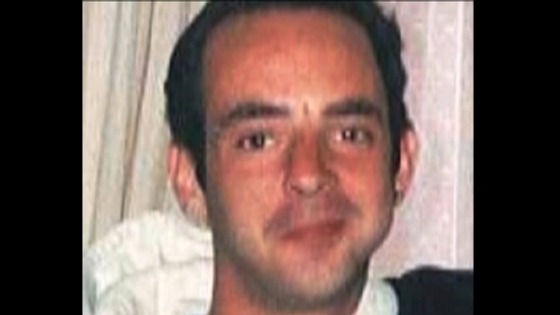 A 22-year-old man has been charged with murder following the death of an inmate at Cardiff Prison.
45-year-old Darren Thomas was found in his cell by prison staff early yesterday morning. An ambulance was called, but he was later pronounced dead.
Colin Capp is due to appear at Cardiff Magistrates' Court tomorrow.
A police spokesperson said, "Mr Thomas' family are devastated by what has happened and continue to be supported by a family liaison officer."
Load more updates