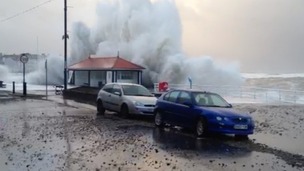 These videos show the ferocity of the waves hitting Aberystwyth seafront this morning, leaving the roads strewn with debris.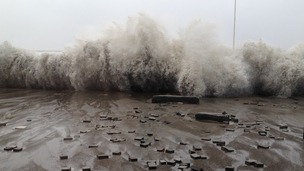 Days of severe weather have taken their toll in coastal areas around Wales.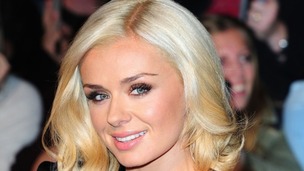 Here's a full list of those in Wales who have been named in the New Year's Honours List.
Live updates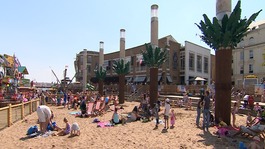 The good weather has attracted hundred of people to the Cardiff Bay urban beach this weekend, which is now in its second year.
Read the full story
Wales Weather
They'll be plenty of sunshine this morning, with things becoming more cloudy in the afternoon.
Showers are expected in the north, with drier spells continuing further south.
It'll be much fresher today, with highs of 21 or 21 degrees Celsius.
Amanda Houston has more:
Advertisement
Wales Weather
It'll be a generally fine day across Wales today particularly in the east, although there is a chance of showers in the north.
Highs of 20 degrees Celsius by the coast and 25 or 26 degrees further inland.
Rain may develop further in the evening with temperatures dropping to around 14 degrees.
Amanda Houston has more:
Pupils write letters to NATO ahead of Summit
Primary school pupils from Wales are to be given the opportunity to write a personal message to the NATO world leaders about their hopes for the future.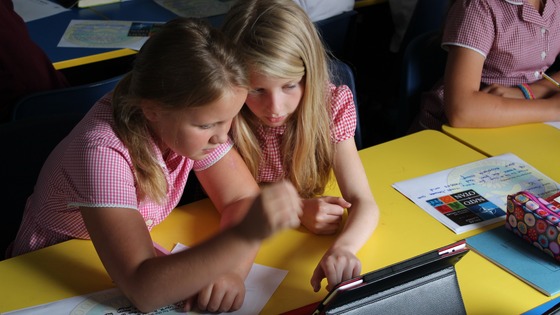 Five classes of nine and 10 year olds from across Wales have been asked to answer the question of what they would like to have changed in the world by the time they have become adults.
The NATO Conference, held on 4 and 5 September, will be one of the biggest gatherings of world leaders, including US President Barack Obama and French President Francois Hollande.
Each of the 28 World leaders will be personally given one of the messages during the Summit.
This year's summit in Wales will be one of the most important summits in NATO's history as world leaders consider how NATO can continue to be at the forefront of building stability in an unpredictable world.
First Minister Carwyn Jones said;
"NATO leaders will hear the hopes of the children growing up in towns and villages right across Wales as they sit in summit talks and we will have given a group of children a once in a lifetime opportunity to send a message to some of the most prominent leaders of the world."
Mr Andrew Rothwell from Mount Pleasant Primary School in Newport who teaches one of the classes taking part said;
"Writing these postcards has lit a flame in these children - we'd already talked a lot in class about this summit that's happening on their doorstep and to now have the chance to be a part of it has really captured their imagination."
UK government's health secretary, Jeremy Hunt, has ordered a safety audit of a north Wales poultry factory after alleged hygiene failings were uncovered at the plant.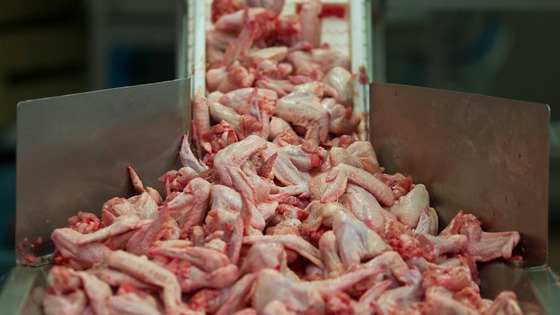 An investigation by a national newspaper found significant breaches at the 2 Sisters Food Group site at Llangefni.
The Food Standards Agency says it found no risk to public health but says the site will be audited in the next 24 hours.
The past of a former factory manager from North Wales caught up with him when he was jailed for five years for historic sex offences.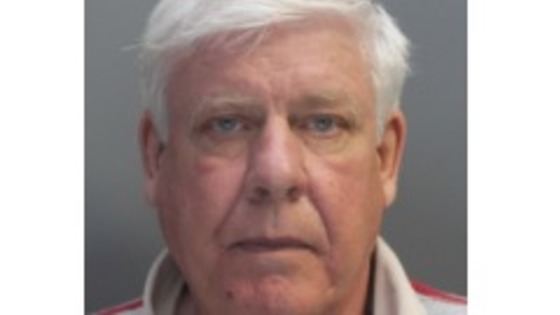 John Sullivan, 64, was aged between 18 and 23 when he molested young boys aged between six and 11 at Llangollen in North Wales.
Since then he led a respectable life, was married with three grown up sons, did charity work, and ended up being the manager responsible for 200 people in a factory.
But police knocked on his door earlier this year and he was arrested after a man, now in his 50s, disclosed to police what Sullivan had done to him as a child.
Police discovered that Sullivan, now of New Cottages in Ellesmere, on the Wales/Shropshire border, had been interested in motorcycles.
That attracted children and he would show them the machines in a garage and offered them money to perform sexual acts on him.
Today he was sentenced under legislation is force at the time – rather than today's sentencing regime which would involve far longer sentences.
John Hedgecoe, defending, said Sullivan had been brutalised himself as a child but made no excuses, knew it was wrong, and expressed genuine remorse.
He admitted eight charges of indecency with a child and indecent assault.
Advertisement
A bride-to-be had an early wedding present from her friends - a giant billboard advertising her hen party.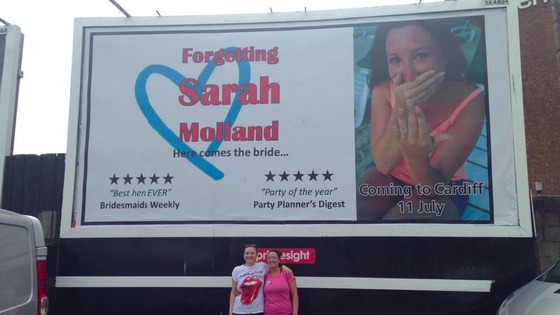 Sarah Molland, 25, was on a pub crawl with friends when she came face-to-face with the huge roadside poster.
Her pals had clubbed together to organise the £500 billboard in Cardiff city centre.
I couldn't believe my eyes - I knew I would be getting plastered on my hen night but not like that. My first thought was: "I'll kill them" - but I was delighted really. It was very funny.
– Sarah Molland, bride-to-be

The 24ft X 12ft billboard is based on the hit Russel Brand film Forgetting Sarah Marshall.

Sarah's best friend and maid of honour Rachael Coombs, 25, spent months plotting to put the poster up for the hen night for 15 girls in the Welsh capital.

All the friends were sworn to secrecy so Sarah had no idea about the poster until she saw it on her big night out.

Sarah, of Birmingham, studied at Cardiff University and returned for her hen night - even staying in student accommodation for the weekend.
Police are appealing for information after a claim that a man tried to entice two teenagers into his van at Llantwit Major in the Vale of Glamorgan.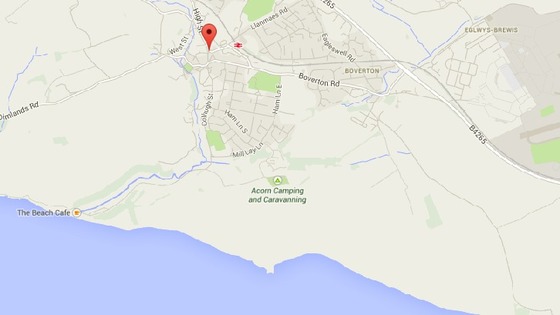 South wales police say the teenagers were playing around Colhugh Street and Rosedrew Farm on Thursday afternoon when a man tried to entice them into a white van.
The man is described as being white, around 60 years of age, of skinny build with white hair and a short white beard.
Over the course of the weekend the pollen levels are expected to remain as moderate.
However, by Monday they are likely to reduce to low as temperatures drop back to the low twenties and we expect some heavy showery outbreaks.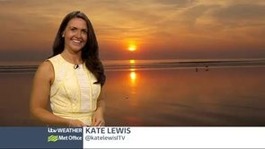 Warm and sunny throughout the country today. Maximum temperatures 27 °C. Another warm & largely clear night, cooler along the coast tomorrow
Read the full story
Load more updates