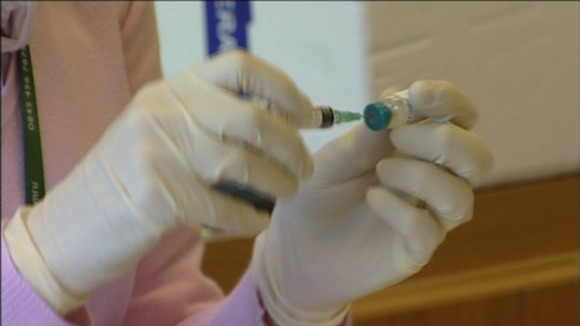 61 people have contacted by health authorities in Gwynedd after coming into into contact with a staff member at surgery who had measles.
The worker, based at Bronmeirion Surgery, Penrhyndeudraeth, is thought to have been at work for two days while infectious.
The people thought to be at risk have all been contacted by letter or telephone and have been offered the MMR vaccine as a precaution
42 people have already been diagnosed with measles - 30 of them at Ysgol Eifionydd School, Porthmadog. The other 12, whilst local to the area, aren't thought to have direct links to the outbreak
Public Health Wales say that "the majority of cases" have either had no MMR vaccination or only one dose.