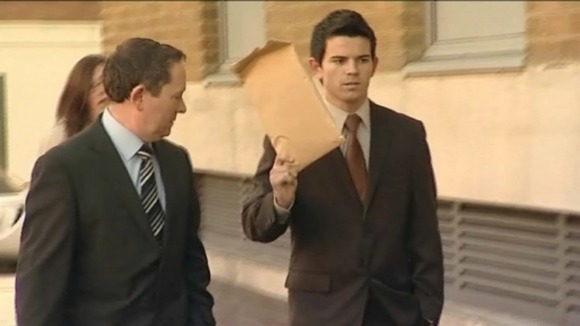 Student Liam Stacey could be released as early as Friday after being jailed on Tuesday for 56 days for admitting inciting racial hatred. Liam, 21 was taken away in tears for mocking footballer Fabrice Muamba on Twitter after a near fatal heart attack.
On Friday, a High Court judge in Swansea will hear an appeal against his sentence which, if successful, could win his immediate release. The Swansea University biology undergraduate triggered revulsion when he posted: "LOL (laugh out loud). F*** Muamba. He's dead!!!"
Football fans watched in horror when the Bolton midfielder collapsed during a live FA Cup tie from a heart attack on March 17. Fabrice Muamba's team-mates, regular visitors to his bedside, have said the midfielder is showing continued improvement.