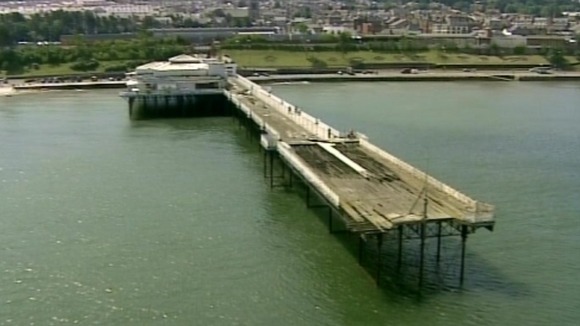 Clwyd West MP David Jones has expressed his disappoinment at Conwy Council's failed Heritage Lottery bid but has raised questions over how the whole matter has been handled. "I am dismayed at this news. The pier is a worsening eyesore, which is disfiguring the Colwyn Bay seafront," he said.
"I hope that the Council will now urgently improve its funding bid and resubmit it to HLF as quickly as reasonably possible. I do have major concerns about the way this issue has been handled by the Council.
"Many people in the town have innovative ideas as to how the pier can be made to pay, so as to provide a sustainable income stream. The whole of the county now has a vested interest in the pier, so local people should be allowed to have their say."