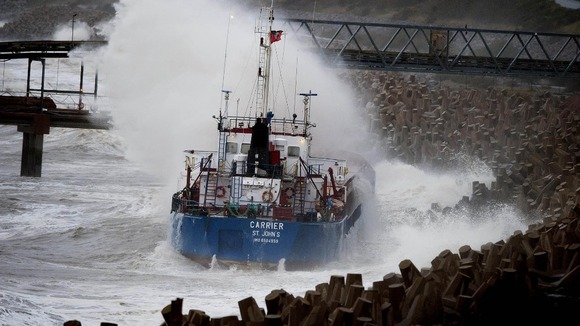 Police, fire, coastguard and local council officials are meeting at North Wales Police Headquarters to discuss the salvage operation of the stricken tanker which ran aground near Colwyn Bay on Tuesday evening.
ITV Wales understands a salvage expert is on the way to the scene.
One option they might consider would be to patch up the tanker and float it to safety.
The cargo ship has 40,000 litres of fuel in its tanks which may get pumped into road tankers.
The crew of the boat have been taken to a hotel