Cargo ship salvage
Ahead of ship's break-up, environment officers check for pollution signs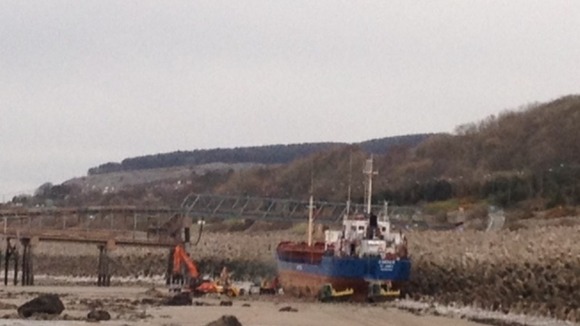 Officers from the Environment Agency Wales have been patrolling beaches around Llanddulas looking for signs of pollution, after the MV Carrier cargo ship ran aground last week.
The Agency says 'natural factors' rather than pollution are thought to be behind reports of dead starfish being washed ashore, but is analysing water samples from area to confirm.
All of the fuel has now been pumped out of the craft, ahead of the break-up operation beginning tomorrow.