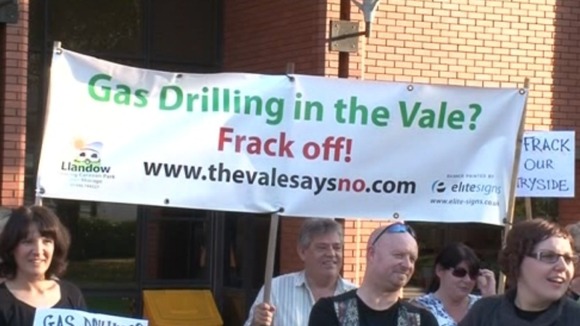 Environmental campaigners in Wales will be closely watching news that fracking could resume in Lancashire.
The process of drilling for shale gas at Preese Hall was stopped after it was blamed for causing earth tremors near Blackpool.
A report commissioned by the Department of Energy and Climate Change has concluded that while the small earthquakes were a direct result of the treatment, further activity is "low".
Last year, campaigners in Wales protested against plans to introduce the same process in the Vale of Glamorgan.
They welcomed the report into the reasons for tremors in Lancashire and called for the Welsh Assembly Government to issue a moratorium on the process of fracking so the risks could be properly assessed.