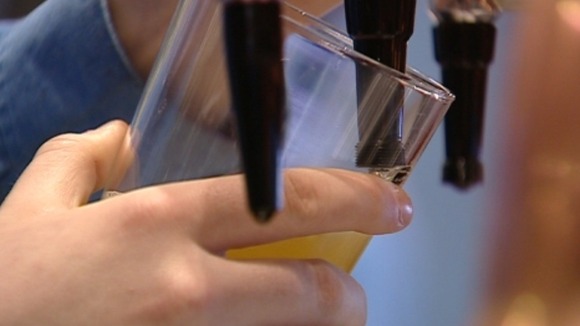 Almost half of adults in Cardiff drink too much, according to a report by Cardiff & Vale University Health Board.
The report warns that 47 per cent of adults admitted to drinking above the recommended weekly alcohol limits.
The survey of more than 2,000 people found that 28 per cent admit to binge-drinking.
The report also found that excessive drinking is now more common in higher income groups, although those from poorer communities are more likely to die from alcohol-related illnesses
The Health Board also found that nearly 3,000 people attended the Emergency Unit at the University Hospital of Wales in Cardiff with an alcohol-related issue in 2010/11, with even more people attending at weekends.
The Director of Public Health at the Health Board, Dr Sharon Hopkins, says the time has now come for the Welsh Government to lobby Westminster to set a minimum unit price for alcohol of 50p.