London 2012
Paralympic cyclist in fitness race after crash
Welsh cyclist Rachel Morris may now miss the upcoming London Paralympic Games. She was injured when her hand-cycle was hit by a car while taking part in a time trial. The 33-year-old from Milford Haven suffered whiplash and shoulder injuries in the incident last week.
"This has totally screwed me up," she said. "I feel like everything I've worked for has been taken away. I can't imagine not being there, but I know how long it has taken me to recover from this type of injury before, and it was longer than I now have before the Games."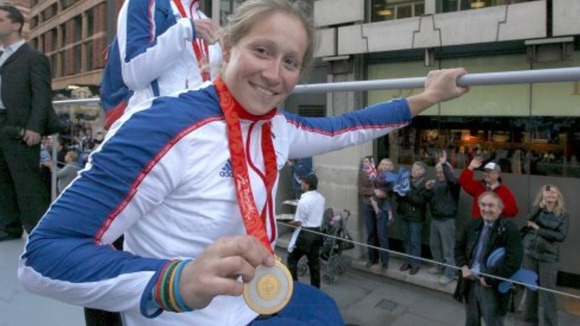 Rachel was named in the Team GB Paralympic cycling squad in June, but is now a real doubt for the Games next month. She's been to see the British team doctor in Manchester for an assessment, and started the process of getting her bike replaced, after a wheel was destroyed in the crash.