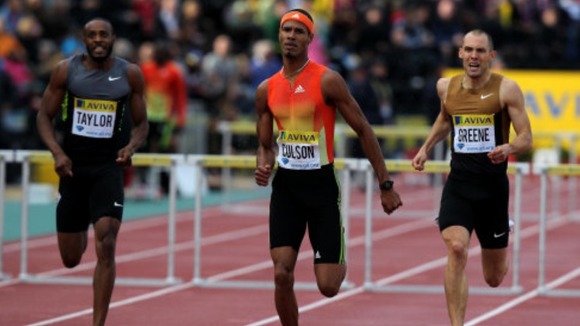 Wales' 400m hurdles world champion Dai Greene came second this evening in his final competitive race before the London 2012 Olympics.
Puerto Rican Javier Culson crossed the line first at the Aviva London Grand Prix, clocking 47.78 seconds. Greene finished in 48.10, ahead of American Angelo Taylor. Bershawn Jackson was disqualified before the start of the race.
"I wanted a bit more, I would have loved to get the win before a home crowd," the 26-year-old from Llanelli said. "My top-end speed has been better recently but it needs to improve again and hopefully I can get it right for the Olympics."
Brett Morse came eighth in the discus at Crystal Palace. Gareth Warburton runs in the 800m and Christian Malcolm lines up in the 200m tomorrow.