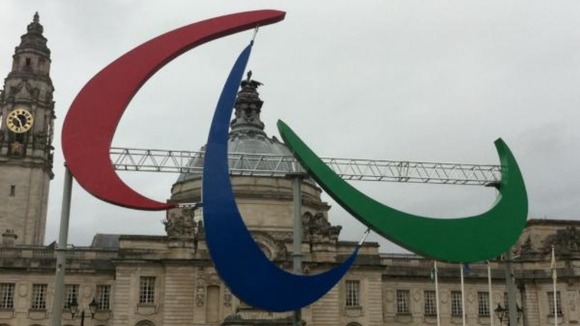 A giant Paralympics symbol has been erected outside Cardiff City Hall ahead of the 2012 Paralympic Games.
The Agitos - the Paralympic symbol of movement - is the first of five sets to launch in the UK and the biggest that have been installed to date.
They replace the giant Olympic rings that featured ahead of the Games.