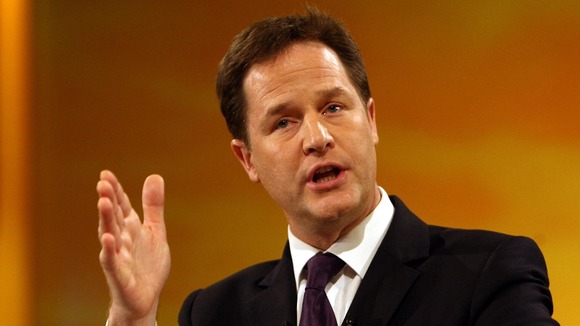 Deputy Prime Minister Nick Clegg is due in Wales later.
The Lib Dem leader will campaign in the Cardiff South and Penarth constituency, where a Westminster by-election is expected this autumn. He will talk about what the government is doing for business.
Mr Clegg wants to emphasis his party's role in the Westminster coalition following the Prime Minister's reshuffle. It included the appointment of Baroness Jenny Randerson as the first ever Liberal Democrat minister at the Wales Office.