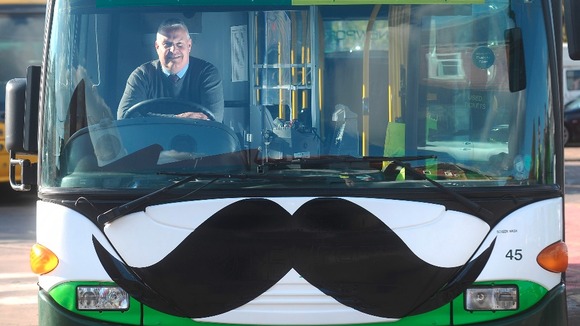 Buses in Newport are sporting moustaches in support of this month's Movember. The buses have been given 'taches' in order to match more than 30 people at Newport bus station taking part in the charity event.
Morgan Stevens, Commercial Officer Bus, said:
"Each bus has a different moustache - some curly, some very of the 80s, but it's all part of the fun. We're aiming to raise as much money as possible."