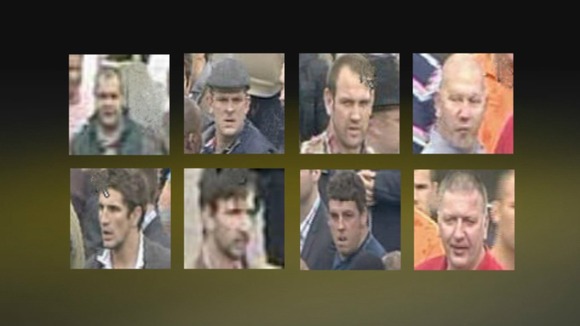 Police investigating a large-scale fight at a race meeting in Berkshire in July have released pictures of eight men they want to speak to in connection with the events.
Up to sixty people took part in the brawl, which broke out at the Newbury Racecourse on July 14th.
Thames Valley Police believe the men in the images to be Cardiff City and Swansea City fans who had travelled to the races.
"This was a nasty incident involving up to sixty people fighting in the middle of the afternoon and impacted on lots of innocent people and families who had planned to spend an enjoyable day at the races" said Supt Robin Rickard.
"We will not tolerate this kind of behaviour and are determined to bring to justice all those responsible."