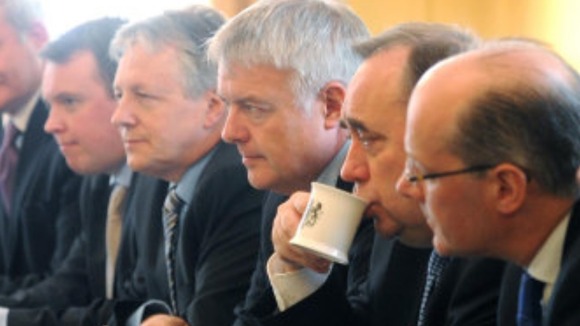 Wales' First Minister has made a fresh plea to Chancellor George Osborne for more capital investment funding.
Carwyn Jones has joined forces with Northern Ireland's First Minister Peter Robinson, Deputy First Minister Martin McGuinness and Scotland's First Minister Alex Salmond to make the plea ahead of today's Autumn Statement.
The ministers say that an injection of funding for new business ventures would "support the recovery and help bolster economic confidence".
Adding that they have employed a "variety of innovative measures" to increase funding for major public infrastructure projects but these cannot "fully offset" the cuts from Westminster or their impact in the three countries.
In a statement the ministers said:
"Increasing capital investment by simply cutting departmental budgets will not achieve the increase in demand in the economy that is so urgently needed. This investment must be additional.
This afternoon's Autumn Statement provides the UK Chancellor with an ideal opportunity to invest in growth, support the economic recovery and help bolster economic confidence."