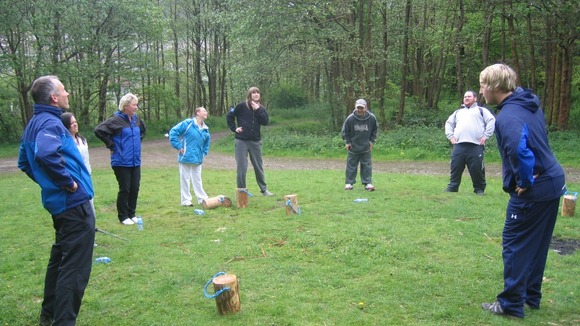 Forget Mr Motivator - turn to Mother Nature.
That's the message from a group of health professionals in Wales, who say simply being out in the fresh air can benefit those with medical conditions including depression, diabetes and arthritis.
The Actif Woods Wales project is establishing woodland 'health sessions' for people with a variety of physical and mental health conditions - so far based in and around Aberystwyth and Treherbert.
Activities include gentle exercise, woodwork skills, plant and animal identification, fire-lighting - or simply taking in the natural surroundings.
Katy Harris of the Coed Lleol Partnership, which is helping to run the sessions, said: "We all know that exercise is good for us, but going to the gym isn't for everyone.
"This project has shown that walking or being active in woodlands really can improve health and reduce stress at the same time as building interests, developing skills and having lots of fun."
The project is funded by Forestry Commission Wales and the Countryside Council for Wales, and supported by supported health sector organisations including the National Exercise Referral Scheme and mental health charity Mind.