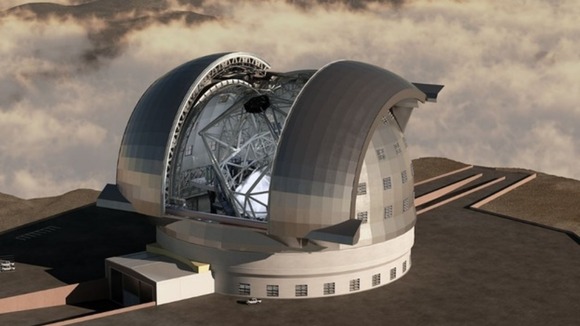 A team at Glyndwr University St. Asaph are working on a €5m project aiming to help mankind see to within a millisecond of the 'Big Bang'.
A team of 15 engineers are working on prototype mirrors for the 39m telescope, which will be the largest optical and near-infrared telescope in the world.
The telescope, due to be built in Chile in 2023, will eventually need over 900 specialist mirrors.
Glyndwr University says it is determined to secure the manufacturing of the mirrors in north-east Wales. It's claimed the move could create over 60 jobs and contribute €150m to the local economy.