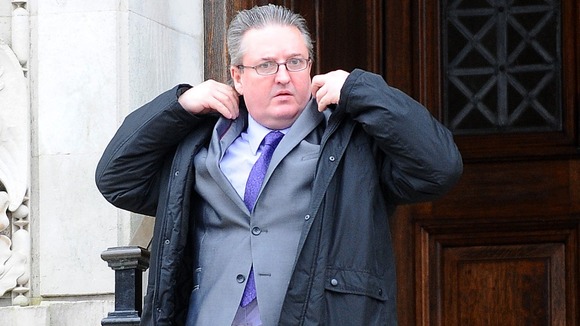 A father has been handed a 10-month suspended jail sentence after threatening his neighbour with an axe because he wouldn't turn his music down.
Cardiff Crown Court heard David Rosser lost his temper and confronted 25-year-old Paul Ross at his front door.
Ross received a cut above his wrist as he forced him away.
The 50-year-old admitted a charge of affray and was also handed 140 hours of unpaid community work and ordered to pay £1,200 in costs.
Judge David Miller said:
"This was a deadly weapon and either you or he could have been killed or very seriously injured. I have a duty to protect the public and I make it clear that everybody doing what you did will be met with a prison sentence.
In your case you are 50, have no previous convictions and behaved badly on one occasion and only under provocation. "