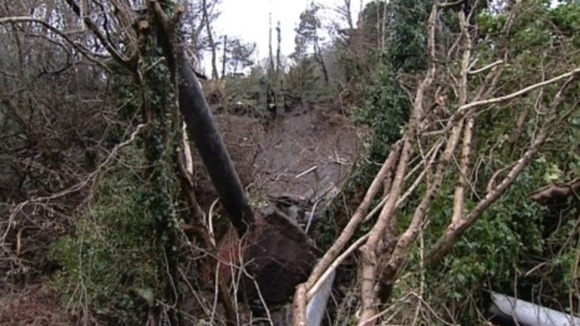 Neath Port Talbot Council has announced that it will carry out urgent safety work at landslide site in Ystalyfera over the next few days.
The council has continued to urge the eight households affected not to return to their homes as the risk of a further slippage still exists.
Specialist engineers have surveyed the hillside to advise on how and when work can start on clearing the landslide in the Pantteg area.
Heavy rain since Christmas and over the New Year period has caused further movement of mud and debris resulting in parts of the hillside continuing to be unstable.
Neath Port Talbot Council's Director of Environment, John Flower, says the emphasis continues to be on safety and caution.
"This is a very delicate and complicated situation. We have to be extremely careful that any clearance work does not make the situation worse. There are thousands of tons of rock, debris and vegetation which have moved on the hillside so everything we do has to be carefully assessed and planned."
The Council is again appealing for the public to continue to stay away from the area of the landslide.