Today Ben De Vere Hope was accused by his co-defendant's defence barrister of being Aamir Siddiqi's killer and of telling "deliberate lies."John Charles Rees QC said that Mr Hope was constantly changing his story even from what he had told the jury just yesterday.
Mr Rees said: "When that terrible act was committed it was you that was standing in a pool of blood. Itwas you that got blood on his shoes. It was you who ran out and left a foot mark on the top step.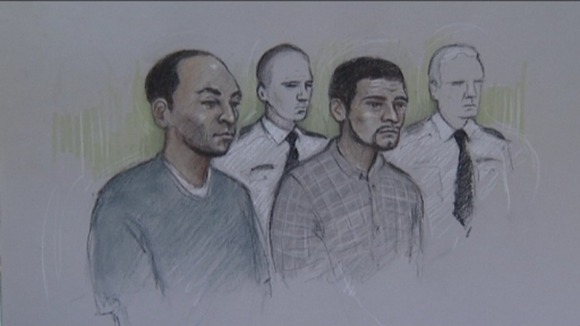 "Your shoes were got rid of because your shoes were standing in that blood and because you were hit by arterial spray.That is why you lied about the shoes and got rid if them isn't it?"Mr Hope answered "No" to each allegation.
Mr Rees put it to Mr Hope that in police interviews he asked "what happens to my hands?" and told police he thought "it would all be gone by now. What with washing, scrubbing nails. Cleaning surfaceswith bleach?"
'What was it?' Mr Rees asked ''what would all be gone?" Mr Hope said it was a "hypothetical question" and not an admission."You knew they'd check your fingernails that's why you scrubbed your nails after killing Aamir Siddiqi wasn't it?" Mr Rees asked. Mr Hope replied: "it wasn't, no."
Swansea Crown Court heard Mr Hope didn't tell the police he had bought a laptop because he didn't want them knowing he'd spent a large amount of money and didn't tell police he'd taken heroin and changed his clothes because of blood stains as he doesn't like to "broadcast" that he took heroin.
When asked why he hadn't told police he was in a "drug stupor" after taking heroin, Mr Hope replied: "I wasn't expecting to be charged with murder."
Mr Hope said in police interviews that when he saw the murder of Aamir Siddiqi on the news he knew what Jason Richards had been talking about when he said "I might have killed somebody."
Mr Rees said: "Why did you say he (Mr Richards) had repeatedly stabbed somebody in the first interview if he hadn't said that to you?" "I don't recall," Mr Hope replied.