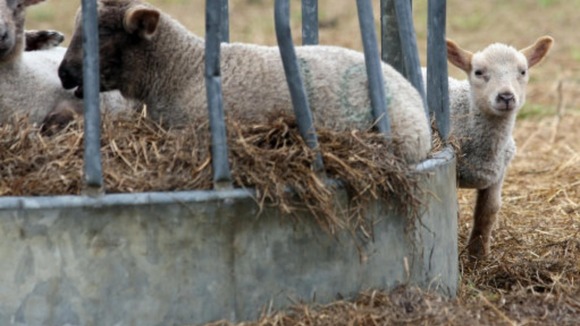 A farmer has told ITV Wales News that 50 per cent of his lambs have died because of the Schmallenberg disease (SBV).
Tim Prichard, who has a farm in Llantrisant, Pontyclun, says he expected 180 lambs to be born this season but 60 have died already.
Mr Prichard says other farmers are experiencing the same thing with one losing all but one of his 23 lambs.
Schmallenberg is a disease that causes late abortion or birth defects in newborn cattle, sheep and goats.
In December last year the Chief Veterinary Officer Christianne Glossop said that there was evidence the infection was "across most if not all counties in Wales" and the disease had been detected in a deformed lamb.
Ms Glossop added: "It is likely that malformed lambs and calves will be born in Wales in the spring 2013 as a result of some Welsh sheep and cattle being infected with SBV around the time of mating this year."