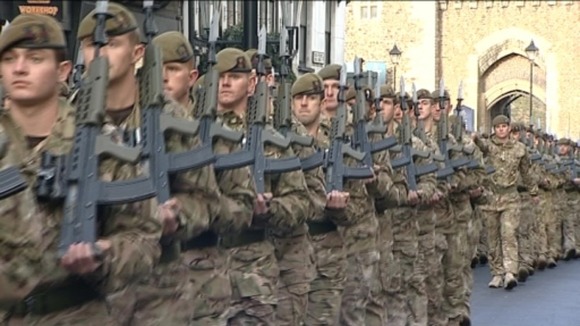 1st Battalion Welsh Guards will parade through Carmarthen town centre today, after a six month tour in Afghanistan.
Starting at 12pm the Prince of Wales' Company will march from the town's TA centre, through Picton Terrace and Lammas Street towards the Guild Hall.
The Mayor of Carmarthen will take the salute and inspect the troops, before the parade makes its way back to the TA Centre along Queen Street, Spilman Street and King Street, for a reception.