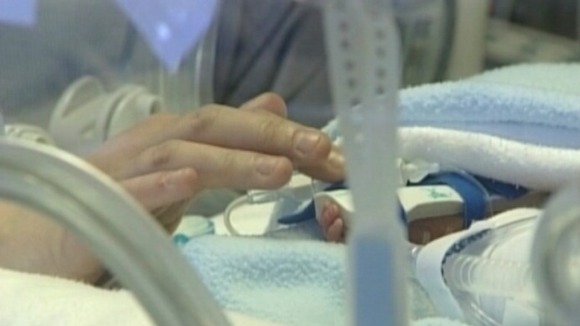 Members of support group Cuddles are against proposals to move long term neo-natal care to England.
The group fears plans to treat babies more than 16-weeks premature at a single intensive care neonatal service at Arrowe Park, on the Wirral, would leave relatives with too far to travel.
They claim the health board has not consulted with staff and the proposals would affect around 70 babies a year rather than the 30 being quoted by the health board.