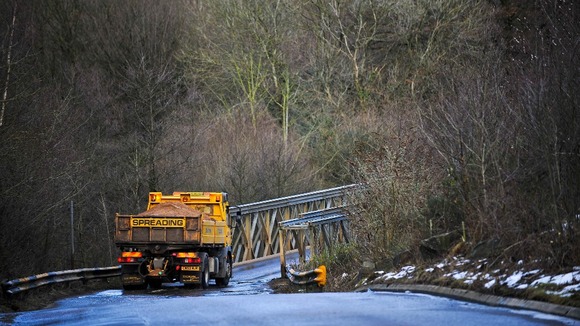 Gritting vehicles in Caerphilly have travelled over 5,000 miles since the snow began to fall on Friday morning - the equivalent of a trip to China.
The team say they have spread around 1,400 tonnes of salt worth £90,000.
Cllr Harry Andrews, leader of Caerphilly County Borough Council, said: "I would like to thank staff for their efforts and I would also like to thank residents for their patience and understanding. Our priority now is to get back to business and catch up on missed refuse and recycling collections."