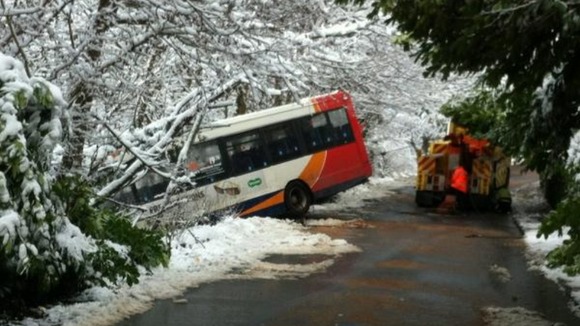 Firefighters are working to retrieve an Abercarn schoolbus after it left the road in icy conditions and ended up balancing on a verge.
South Wales Fire & Rescue crews were called to the village of Llanfach at 9am after the bus skidded off course.
Sixteen children aged 8-12 scrambled to safety, along with three adults, and were given a precautionary check-up at a nearby GP surgery. All were from Abercarn Primary School.