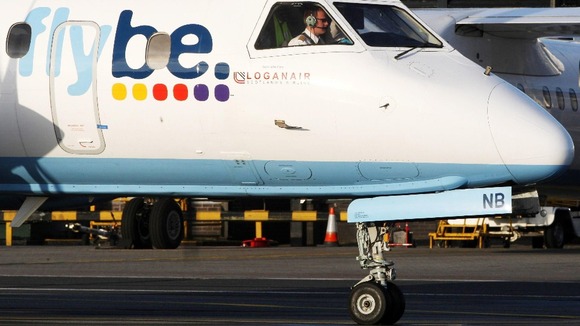 Airline Flybe has announced plans for a UK business restructure - including a review of its base at Cardiff Airport.
In a statement, the Exeter-based carrier said it is putting its network of 13 UK bases under review and will give further details in the summer.
But it stressed there would be 'no change to its current route network', and that consumers 'will still enjoy the same choice of routes and airports'.
The group says it plans to cut around 10% of its UK workforce, with the potential loss of around 300 UK jobs.
Support and production roles such as human resources and IT could be affected, while around a fifth of its management team would be cut under the proposals.
The company is also considering outsourcing further support functions, including ground handling and onboard catering.
Flybe said it has had to make some 'difficult decisions' in order to save money.
The announcement comes a month after the Welsh Government announced plans to buy Cardiff Airport,