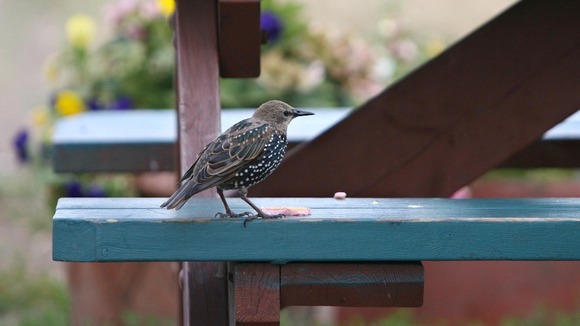 The Big Garden Birdwatch has helped highlight an 'alarming decline' in some species, according to the RSPB.
An average of 15 starlings were seen per garden during the first Birdwatch in 1979. By 2012 that had fallen to an average of three starlings per garden - the lowest level ever recorded.
House sparrow numbers have also fallen by two-thirds over the lifetime of the Birdwatch.
It's not all bad news, however - some bird species have fared considerably better over the anual event's 34 years.
Sightings of popular species like blue tits, great tits and coal tits in gardens have increased since 1979.
And goldfinches, which were absent from the Big Garden Birdwatch top 15 in the early years, have featured regularly as a top 15 species since 2004.
Dana Thomas, from RSPB Cymru, said: "The decline of birds like starlings and sparrows over the last 30 years or so has been alarming.
"But Big Garden Birdwatch has helped us find out more about their numbers and distribution across UK gardens, and that has been the first step in helping to put things right."