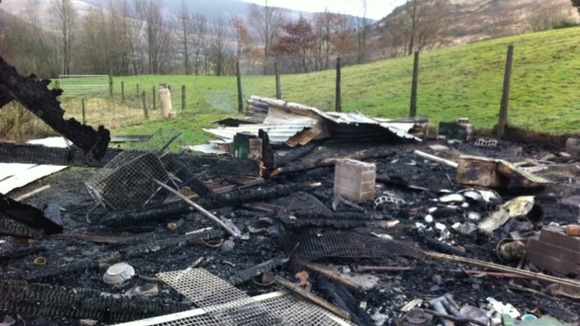 Police are investigating after a shed containing 150 prize-winning pigeons was burned to the ground.
The Fire Service was called to the site at Blaencwm in Treherbert at 5am on Wednesday.
Owner Alun Smith, who lives nearby, is well known in the pigeon-racing community, and had bred a number of award-winning birds.