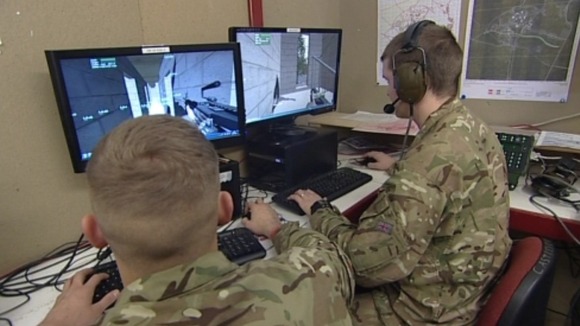 It looks like the ultimate war game and sounds like it too...
'Urban Warrior 5' is a £1m virtual training programme that soldiers from The Royal Welsh regiment have been taking part in at the Army's Land Warfare Centre in Wiltshire.
It involves using the latest computer software to create realistic combat scenarios. The Army says the simulations help it to decide the resources it needs to invest in for the conflicts of the future.