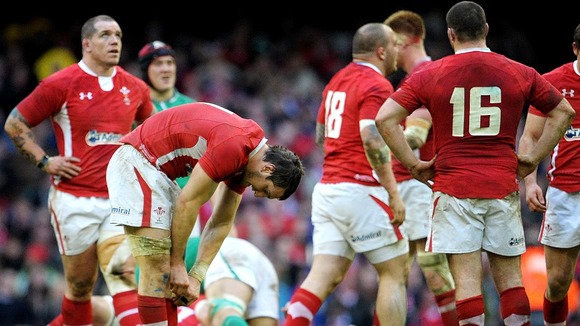 Veteran Wales prop Adam Jones says their Six Nations campaign is "definitely fixable", despite the Grand Slam and Triple Crown now being out of reach.
Wales lost 30-22 at home against Ireland on Saturday, having been 20 points behind at half-time.
They now have to travel to Paris to face a France team wounded from a shock defeat in Italy.
Jones said: "It's all about playing sensibly. Things are definitely fixable. Everyone is disappointed, but what's good about this group is there are a lot of young boys in it and everyone is keen to improve and do well in the next game."
"There is no point crying over this now. We have to work hard in training and go out to Paris without fear."