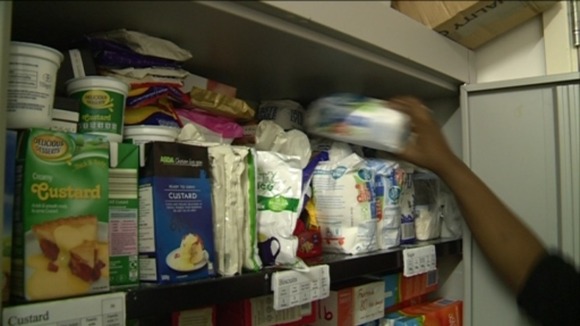 The number of families seeking help from foodbanks in Wales almost doubled last year compared with the year before, according to an organisation that helps struggling families.
The latest figures from the British Retail Consortium show food prices have increase by 4% and the Trussel Trust, which has 23 banks across the country, says they are seeing an increase in the number of people they are helping.
The trust says 2,441 families were referred to them a month in December 2011. they By December 2012, that figure had risen to 4,911 a month.