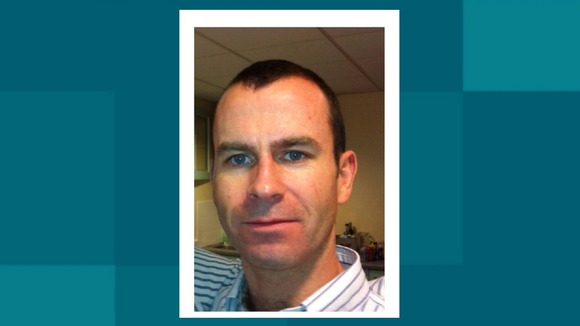 Around 50 police officers are searching woodlands and River Ely in the search for missing rugby fan Ben Thompson.
34-year-old Ben, from Haverfordwest, was last seen by friends in Cardiff's Mill Lane on Saturday evening.
CCTV footage shows him crossing Leckwith Road into Lawrenny Avenue at 7.17pm that evening, before walking down a lane at the end of Lawrenny Avenue towards wasteland.
"We have had a positive response following yesterday's press appeal and wish to thank all those who have called us" says Chief Inspector Eddie Ough.
"The information they have provided has confirmed that we are searching the right area".
"Ben's family, friends and colleagues are assisting the investigation by speaking with the local community to gather further information and they are also arranging additional leaflets and posters for which we are grateful".