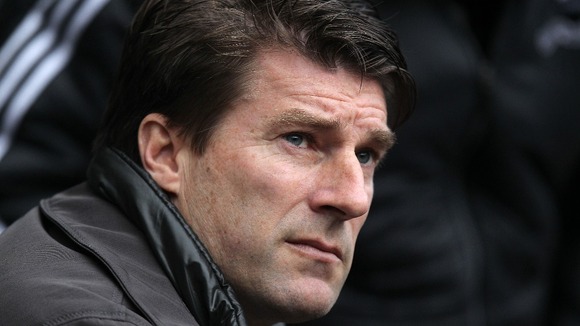 Swansea City boss Michael Laudrup says this Saturday's match against the Premier League's lowest-ranked side QPR is crucial.
"It's a very important game," he said. "Not because they are bottom of the table, but because it is a home game and we want to win it. "We are still six points away from the magic 40 that everyone talks about, so we have some work to do.
"But we have two games before we play the cup final and Saturday is one that I feel we have to win – it's a huge game."
Laudrup says he is no hurry to sign an extension to his contract at the club, which is due to expire at the end of next season.
"I think for me the present is more important than the future, we have so many things coming up now and I already have a contract for next season so it is not urgent for me" he said.
"We have some very important things to deal with right now. I am talking to the chairman a lot of times every week and we talk about a lot of things."