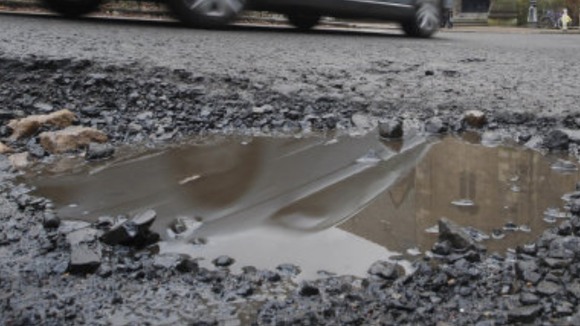 Almost a third of people in Wales who were surveyed by AA have had their vehicles damaged because of potholes.
The breakdown company says the problem has been worse this year due to the cold snap followed by wet weather.
Potholes form as water freezes and expands in cracks in the road surface. Passing traffic opens up the damaged road surface and rain washes out loose material, deepening it further.
The results show that tyres and wheels bear the brunt of the impact with 11 per cent of people surveyed reporting a damaged tyre and four per cent sustaining damage to both tyre and wheel.
On average, AA says it costs the councils in Wales £35 to fill one pothole but in the UK millions of pounds are paid out every year in compensation claims.