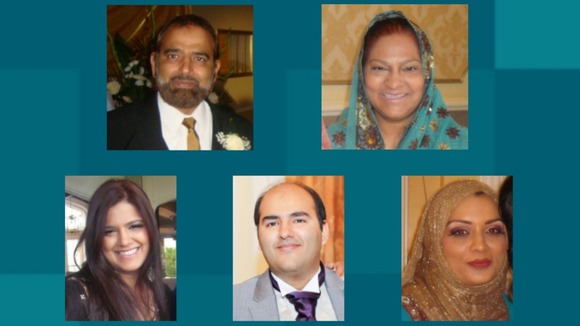 500 people are expected to attend a service at a Newport mosque today to remember five members of the same family who were killed in Saudi Arabia on Friday 8th February.
Shokat Ali Hayat, his wife Abida, eldest son Mohammed Isshaq, daughter Zainub and Mohammed's wife, Bilques, died while on a pilgrimage to Mecca. A one-year-old boy survived the crash with a broken arm and fractured ribs.
Relatives of the Hayat family who travelled to Saudi Arabia to attend the funeral and bring the little boy home returned to the family's home in Newport yesterday evening.
The service is due to be held at 2pm at the Jamia Hanfia Rizvia Mosque.